In this article, we show you how to create a new entrance and connect it to the appropriate kiosk. Please note that we already create a location with an entrance when creating the company account. You can simply add a device to it. Go to "current location" > "entrances" and click on the entrance.
Several entrances can be assigned to one location.
In the navigation on the left side of the page, select "COMPANY" and then "LOCATIONS". To create a new location, click the "+ new location" button at the top, left side of the page.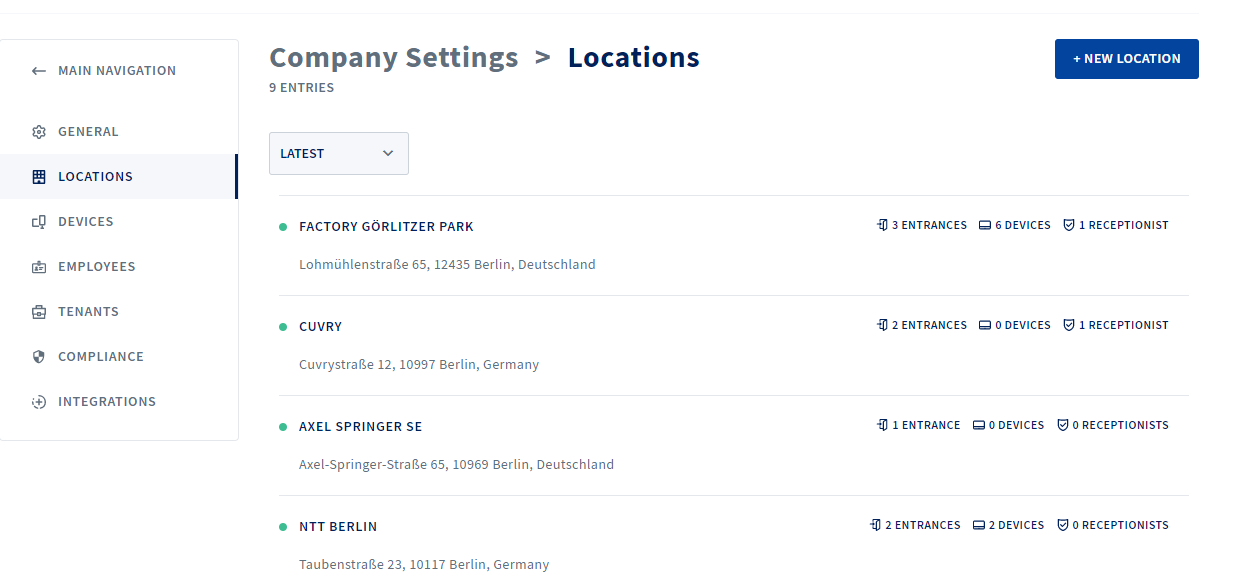 On the new page, you have to enter a name for that location. The website will search for a location with that name via Google Maps and auto-complete the address. You can then update the name and address manually if necessary. Click "Next" to continue.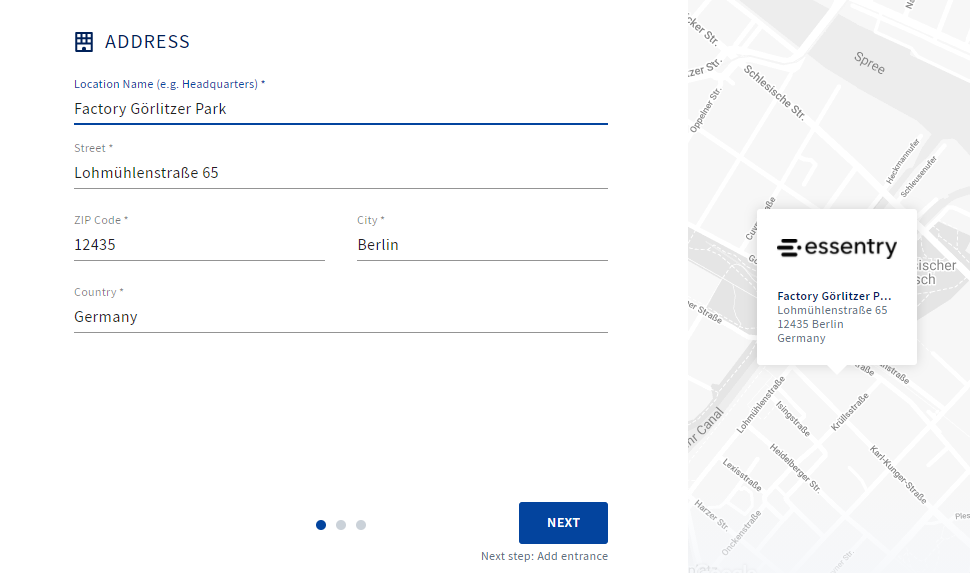 The location is now set up and the next two steps are optional. However, we recommend that you also go through those steps.
Optional: Create an entrance and pair a device
On the next page you can create one single entrance for this new location. You need at least one entrance per location and can add more entrances later from the location detail page. Click "Next" to continue.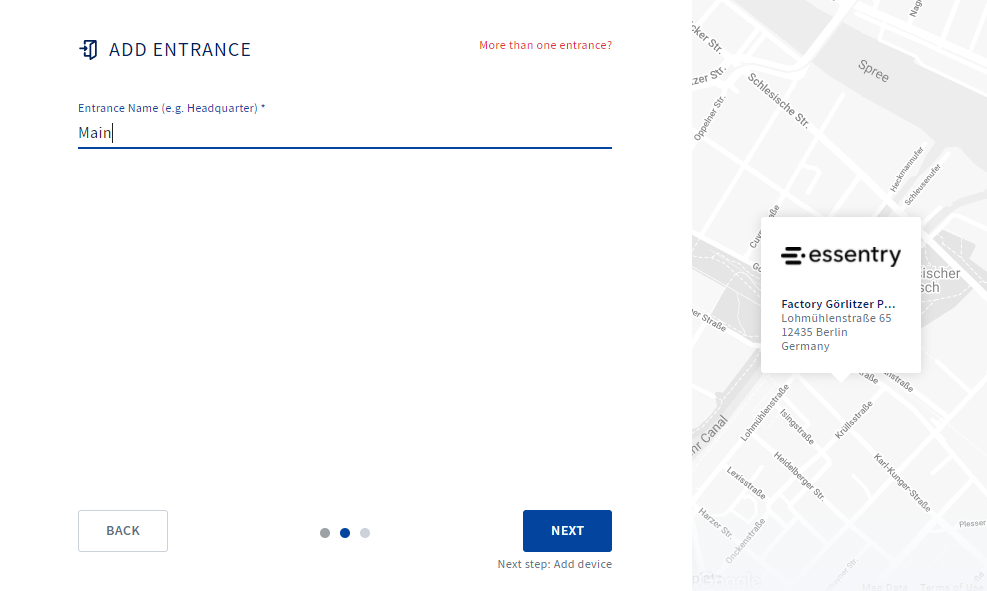 In the last step, you can pair a device (eg. an iPad) with this new location and entrance. Enter the name of the device and the pairing code which is displayed on the device. Click "Pair now" to pair the device. You can find more information on device management here: How can I connect a device to an entrance?