All your locations can have multiple entrances, which can be modeled the same way in essentry. We recommend to create one entrance for each reception you have. That way you can manage every reception individually.
To create a new entrance, you have to select the location first in the navigation on the left side. Then click "CURRENT LOCATION" and "ENTRANCES" to view all entrances for that location. Click "+ New Entrance" to create a new entrance for that location.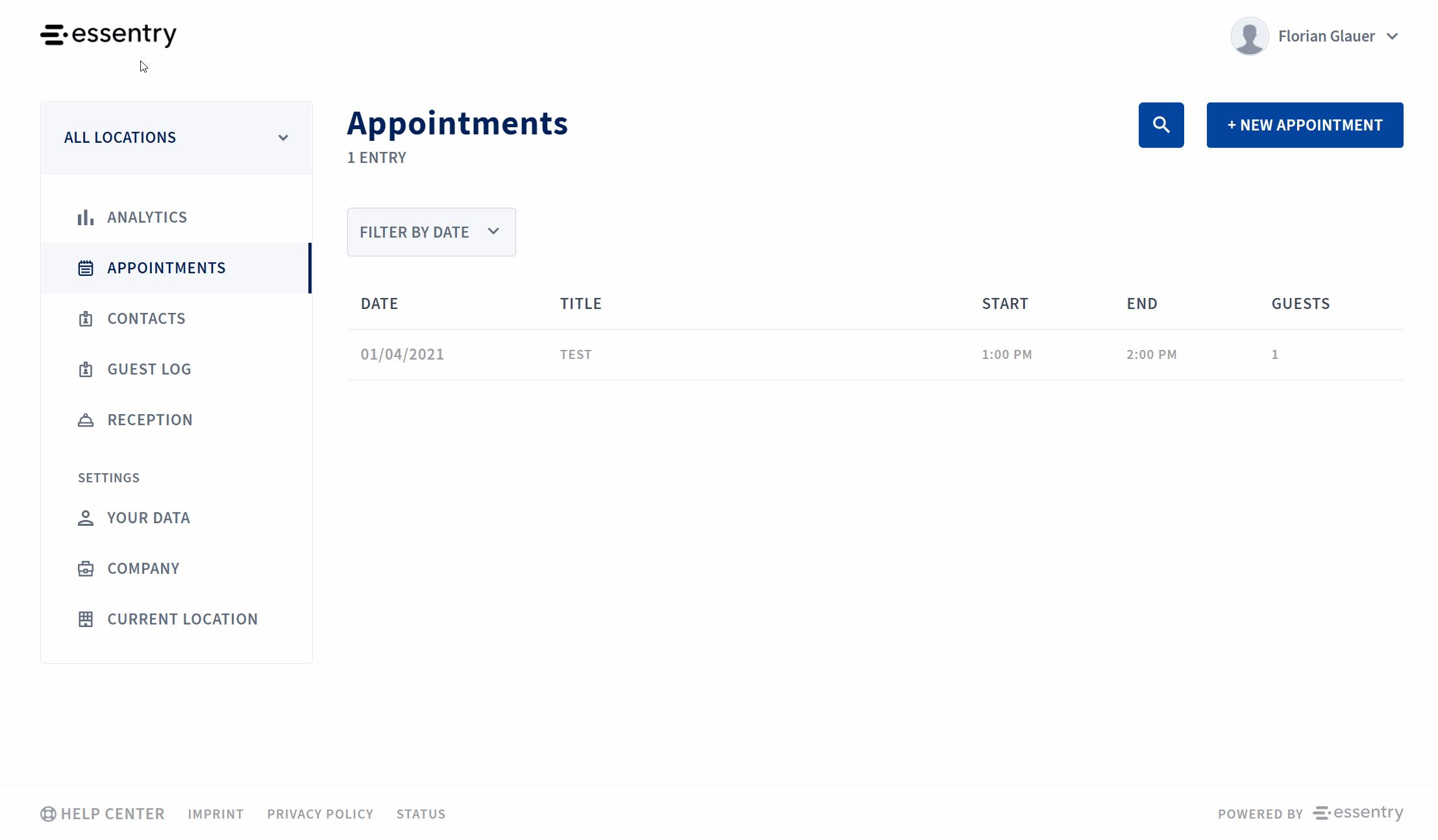 Enter a name for the new entrance.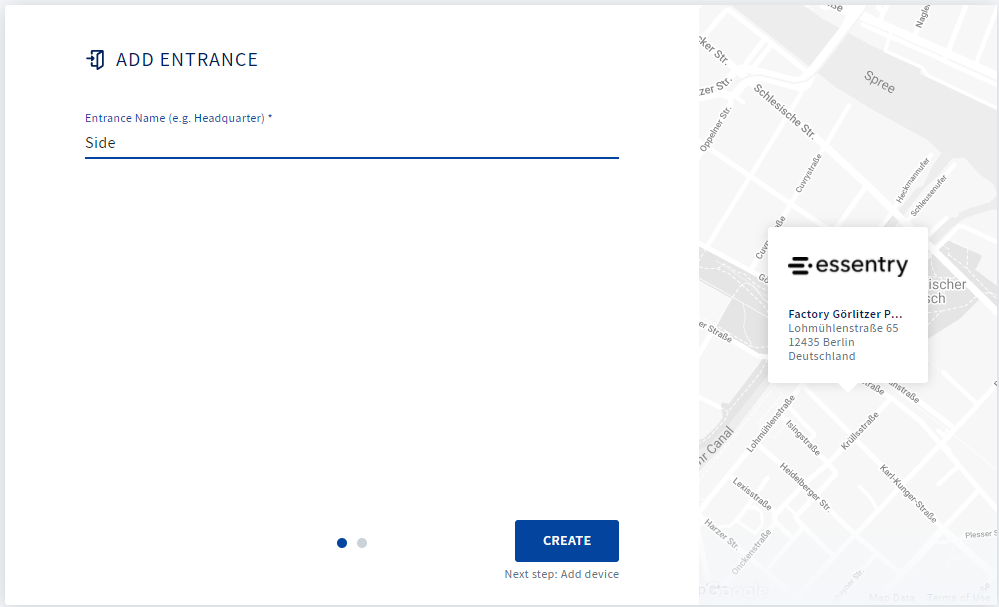 In the last step, you can pair a device (eg. an iPad) with this new location and entrance. Enter the name of the device and the pairing code which is displayed on the device. Click "Pair now" to pair the device. You can find more information on device management here: How can I connect a device to an entrance?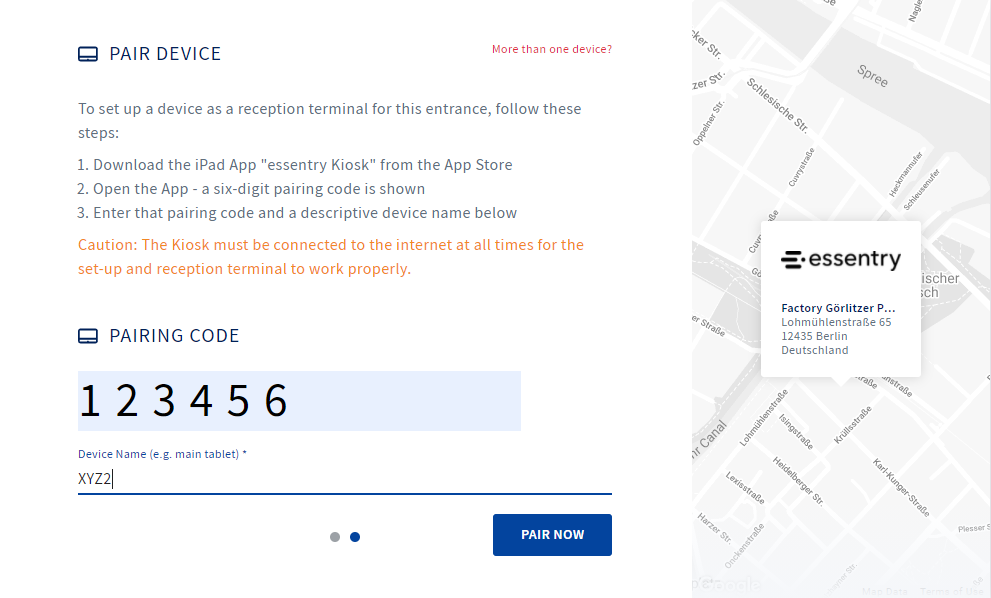 Updated