Your guests will check-in at the essentry Kiosk App when they arrive at your location. Therefore you will need at least one kiosk (eg. an iPad with the essentry Kiosk App) for each location and entrance. You can set up and connect these device by yourself using the essentry Dashboard.
To do so, please select the location and entrance where you want to add a new device.

In the detail view of the entrance, you can see a list of all already connected devices for this entrance. You can add a new a new device by clicking the "+ ADD DEVICE" button.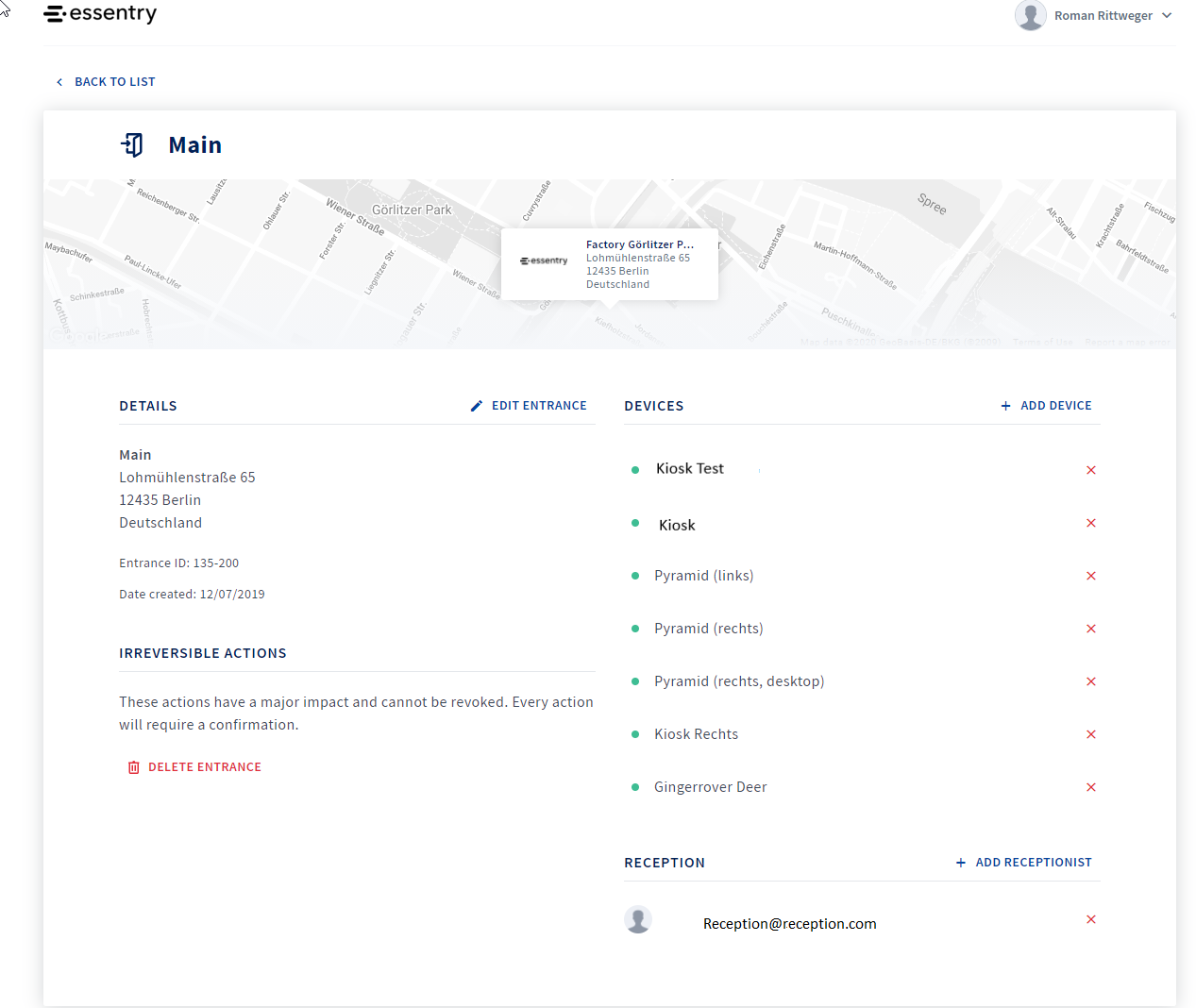 On the following page, you have to enter the pairing code which is displayed on your device running the essentry Kiosk App. You can also add a name for this device to distinguish them later on. Once done, click the "PAIR NOW" button.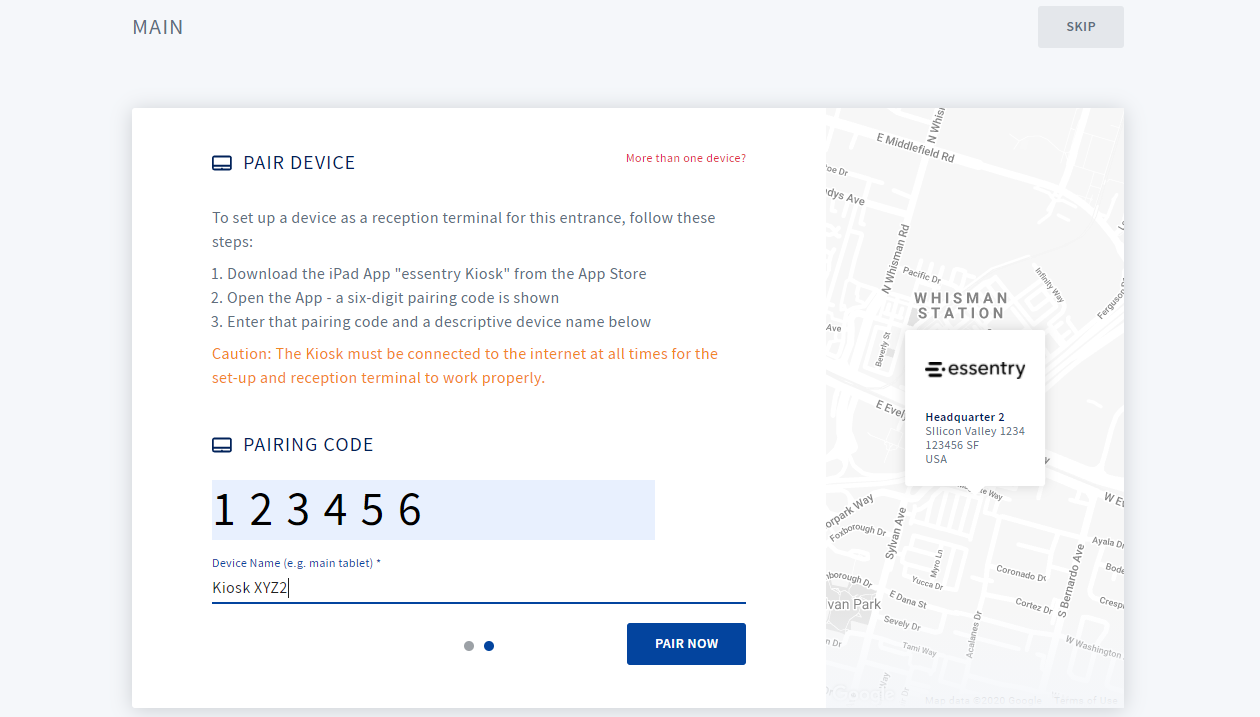 The device will automatically update and show the landing screen for your company.