You can create individual reports or export them as Excel or CSV files.
Exporting data
Open the "Guests" tab. Here you will find a list of all guests. Click on the icon on the right above the guest list. Select the format in which you want to export the data. A download window will open and you can save the file.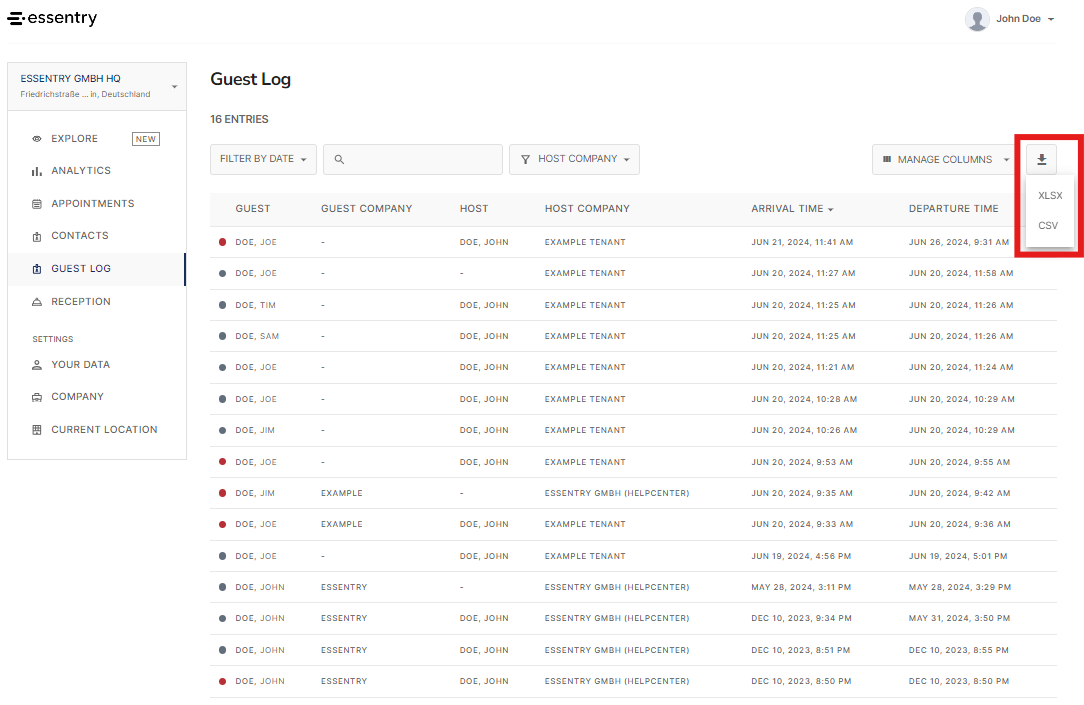 Filter data and add fields
You can edit the fields you see on the guest list and those that will be exported. To do so, click on "Select columns". You can also filter the guests by specifying a time period or searching for the host.