Click on the "On-site" section in the reception to manage guests on site. Here you can see a list of all guests who are currently on your premises. Here you can retrieve information about these guests and check them out.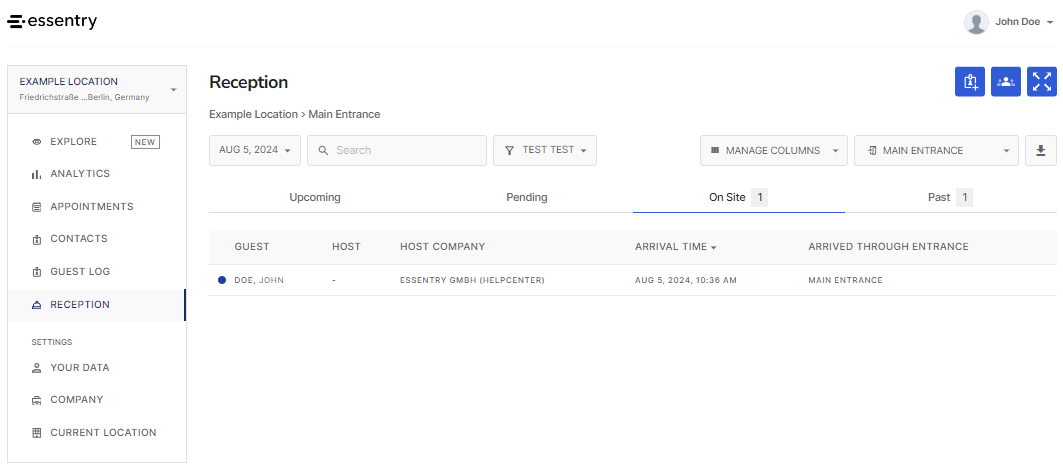 To call up the detailed view of a guest, click on the respective line. In the detail view, you can see information about the guest and this visit. Here you can also enter additional data and check out the guest.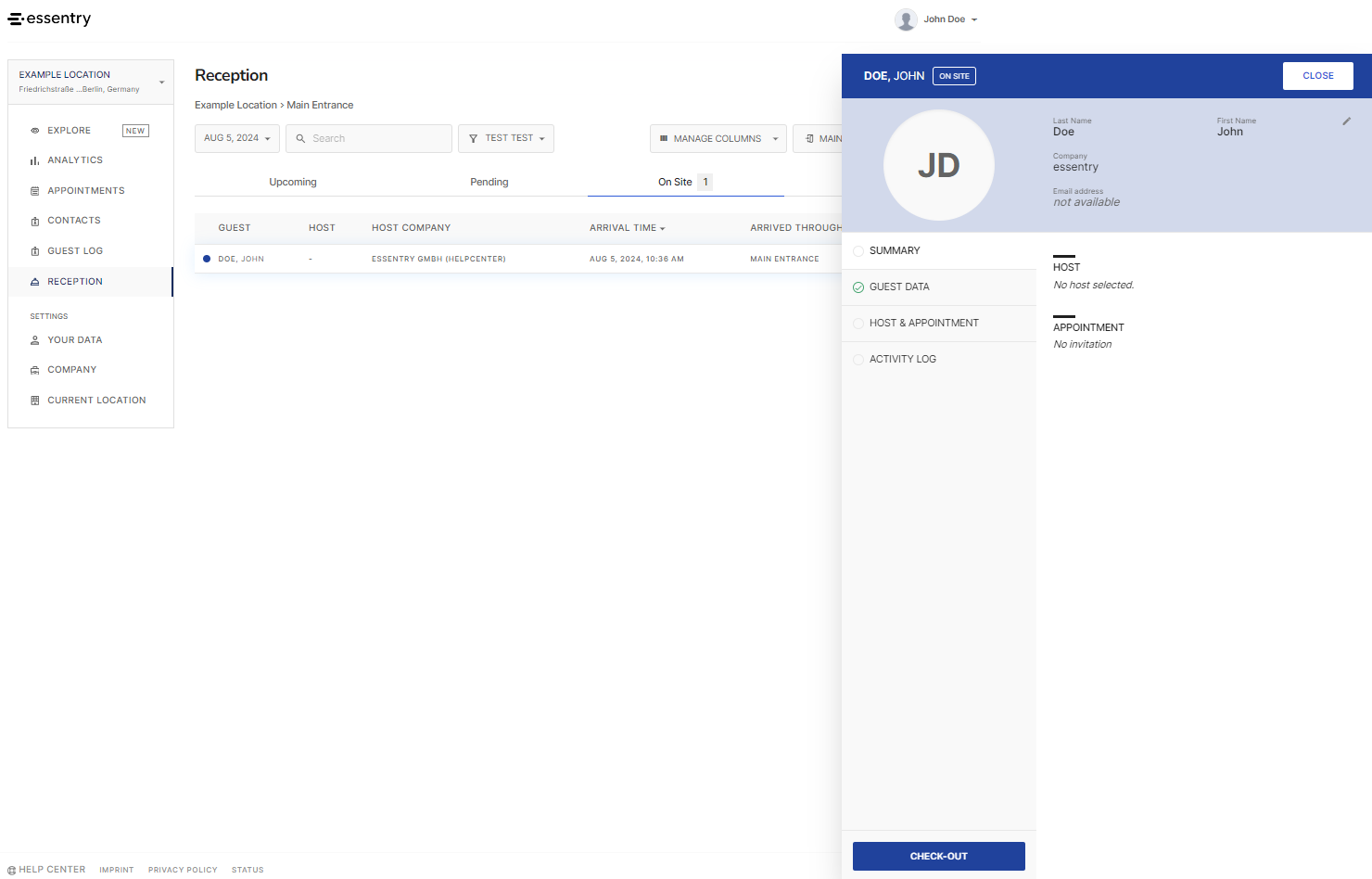 If you serve several locations or have other tasks, please select the location you are working at first. Then select the section "Reception".
The same applies to multiple entrances. You select these on the right above the guest list.
Updated