If your plan includes the tenant feature, you can create tenants for your locations. One major use-case for this are co-working spaces. After you create them, your tenants are able to maintain their company by themselves: they can create their own employees and invite visitors for this location. As the landlord, you are able to review those visitors.
Create tenants
Click on "COMPANY" and then "TENANTS" in the sidebar navigation. Here you can see a list of all your tenants for all locations. Click the "+ new tenant" button at the top right to create a new tenant.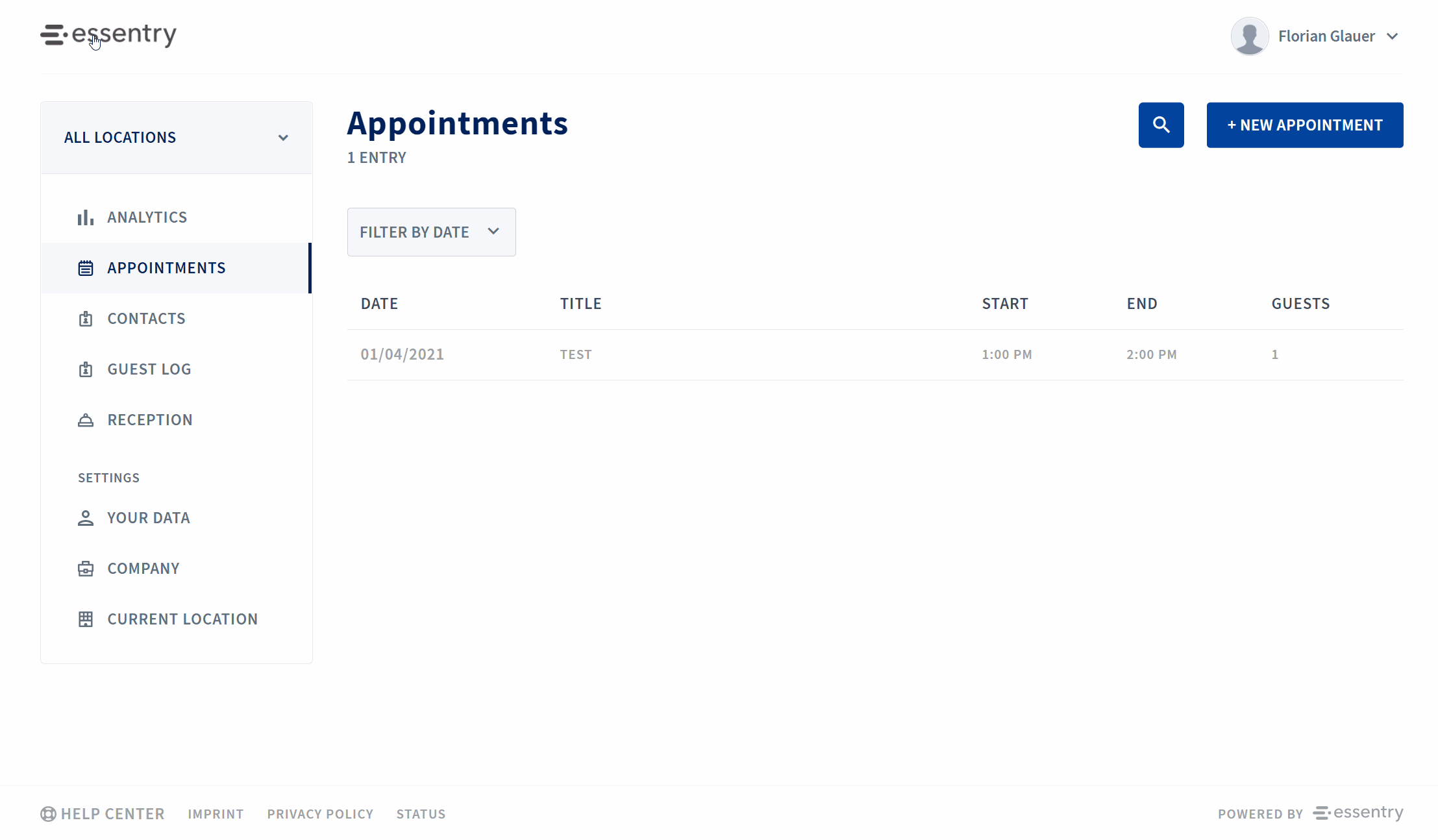 On the upcoming page you first have to provide the name, company logo and company address of the tenant. After you entered all data, click onto "Next" at the bottom right.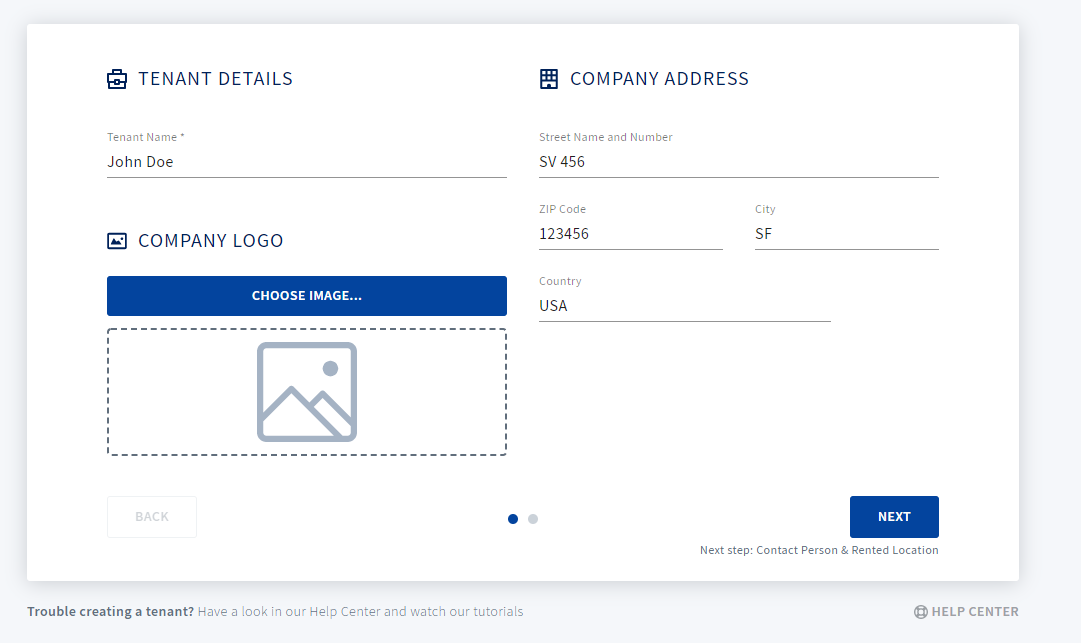 On the left side of the second page, you have to enter the contact person for this company. This contact person will receive an account for essentry as a tenant. The contact person can then use the essentry web-dashboard to create new employees for their company and manage their company. This contact person is also the default host if no host is selected during the check-in process.
On the right side, you can provide additional data about the tenancy. You can add some information about the location of the tenant on premise. This data is then shown to the visitor and receptionist for easier directions.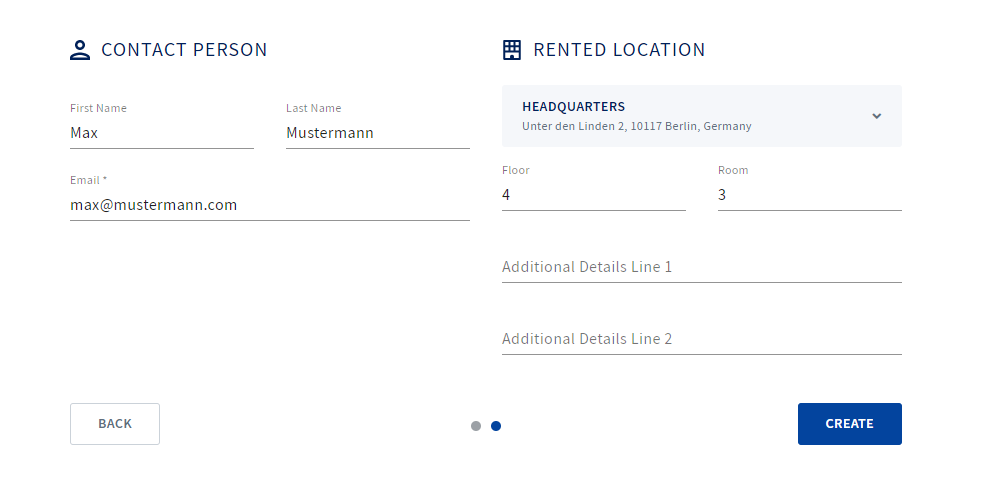 To finish the creation, click "Create tenant".
Edit a tenant
You can edit existing tenants from the essentry web-dashboard. Select the tenant you want to modify from the tenant list by clicking onto them. This opens the detail view for that tenant, where you can review the information for this tenant. You can edit the tenant company details, assign additional locations for that tenant, and delete them permanently.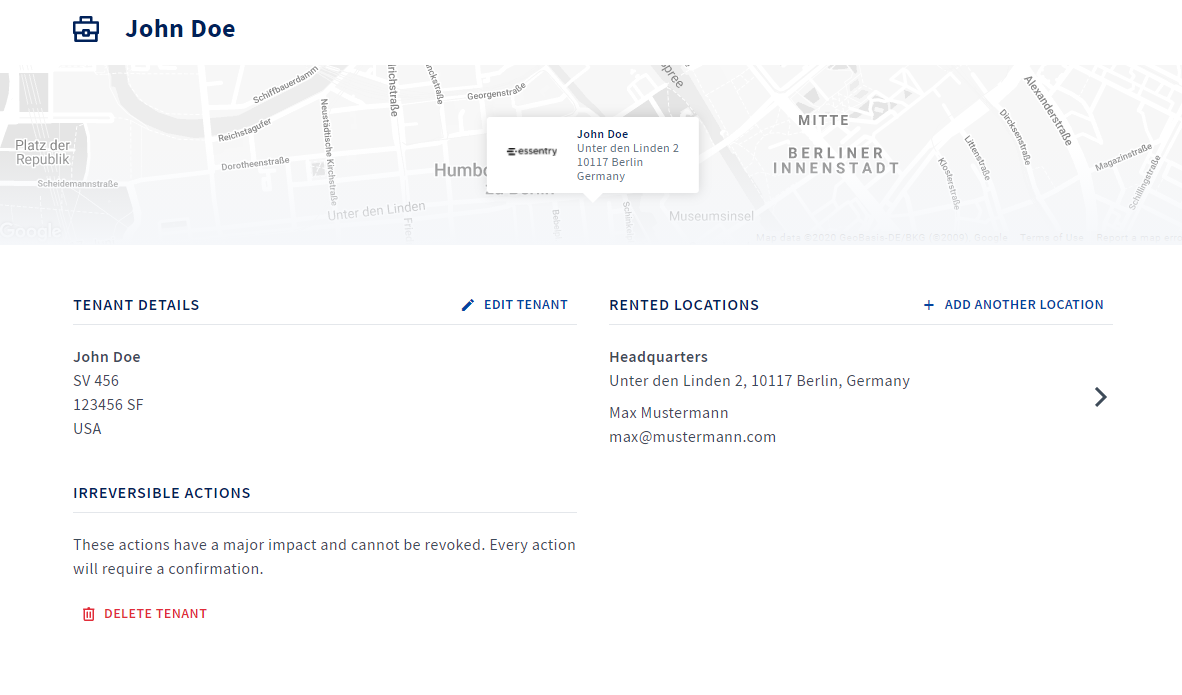 To change the tenant details for a single location, please select that location from the "RENTED LOCATION" list on the right side. On the new page, you can change the administrator for that tenancy and update their tenancy details.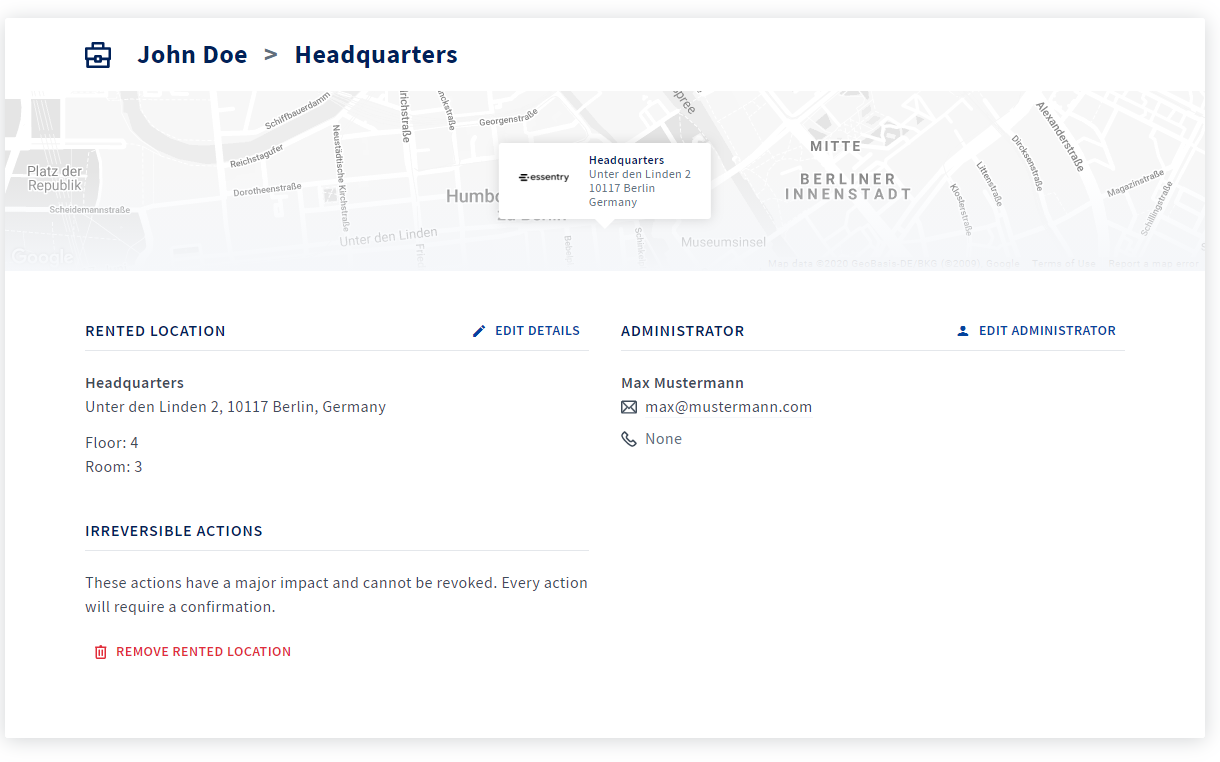 Updated