There are different kinds of notifications essentry sends out to you and your employees. As an administrator, you can change which notifications are sent to whom for every single location.
To change these settings, select a location in the navigation bar on the left side of the page. Then click "CURRENT LOCATION" and then "COMMUNICATION" in the sidebar.
Contact Person for your guests
Depending on the set-up of your location, guests can arrive and check in without having an invitation. The guests can select your company as their host without selecting a specific employee.
In that case, someone of your company has to pick up the guest and direct them to the right person. For that, essentry notifies your contact persons about guests without an invitation. You can see who your current default contact persons for this location are on that page.
You can add and remove the contact persons for your locations at any time. To remove an employee from the location, click on the red "x" at the of their line. Please note, that you need at least one contact person per location and therefore cannot remove the last remaining employee.
To add an employee, click on the input field at the bottom of the card. In the dropdown, you can see and search for all of your employees. To add an employee, simply click on the item in the list. Employees who are already assigned for this location are greyed out in the list.
To persist your changes, please click the "SAVE" button at the end of the page.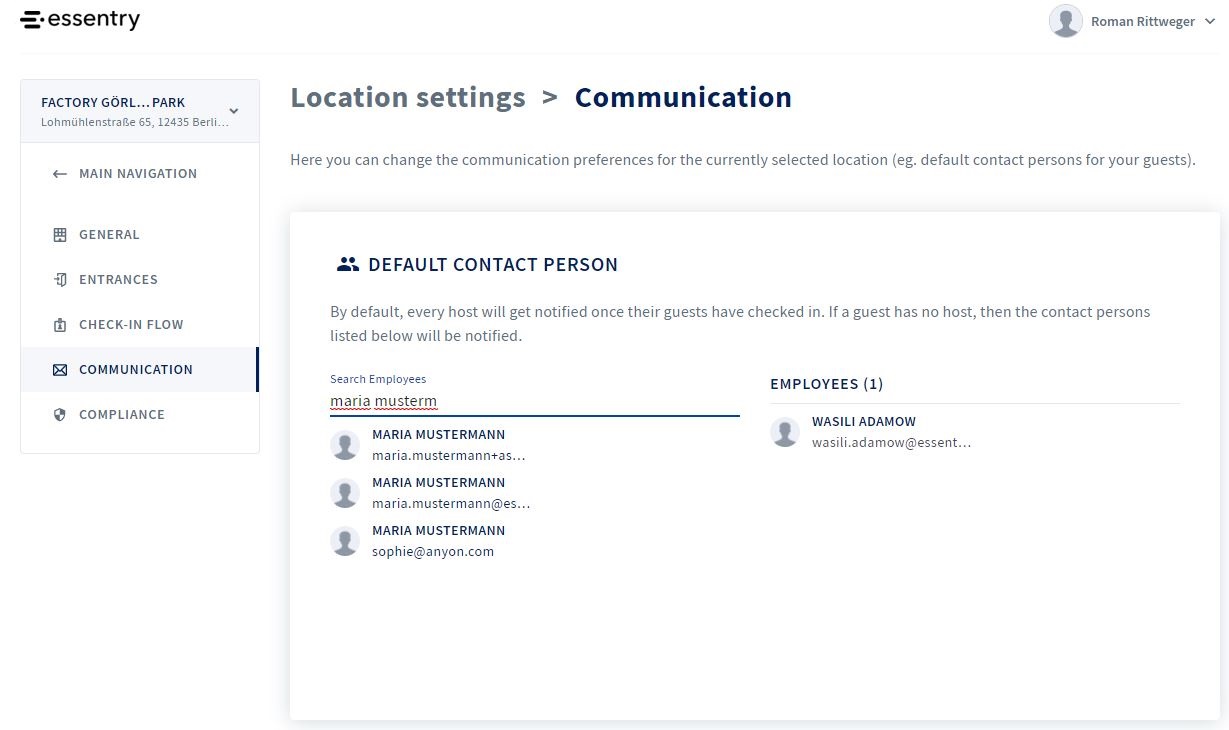 Updated