Normally, all your guests should receive an invitation to an appointment from their host and can then use the QR code from the email to check in. In case they forgot or weren't invited beforehand, they can manually check in using the kiosk. However, if this is also not an option, the reception can now manually check in guests via the dashboard.
To do this, click the manual check-in button at the top of the page.
Enter all the available data of the guest into the corresponding fields.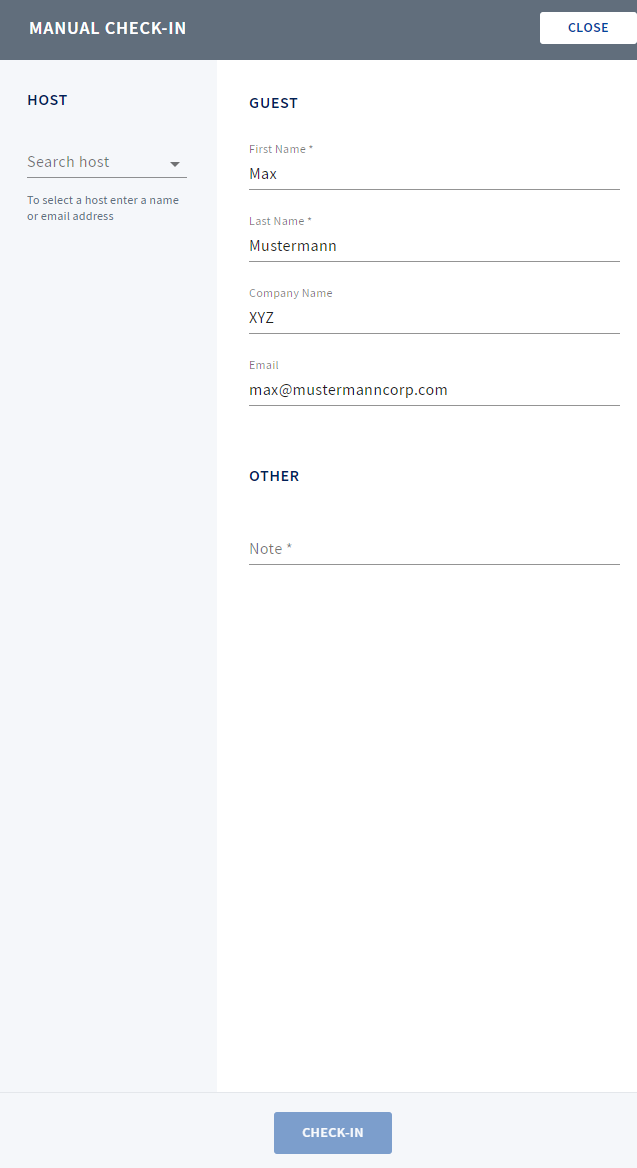 Submit the data and then confirm the manual check-in for the selected entrance.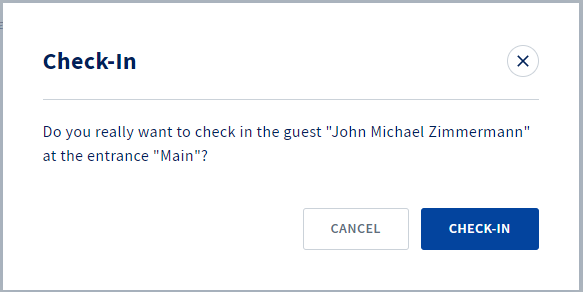 The guest is now checked in.

Updated