After you created an appointment via the essentry Dashboard, you can also edit it before it actually starts. You can change the time or date and update the guest list if you wish.
Please note, that you can only edit appointments, which you created using the essentry Dashboard. Any appointment which was created through an integration (Google Calendar, Microsoft Calendar) can not be edited using the essentry Dashboard but must be edited using the external website.
To edit an appointment, select it from the appointments list.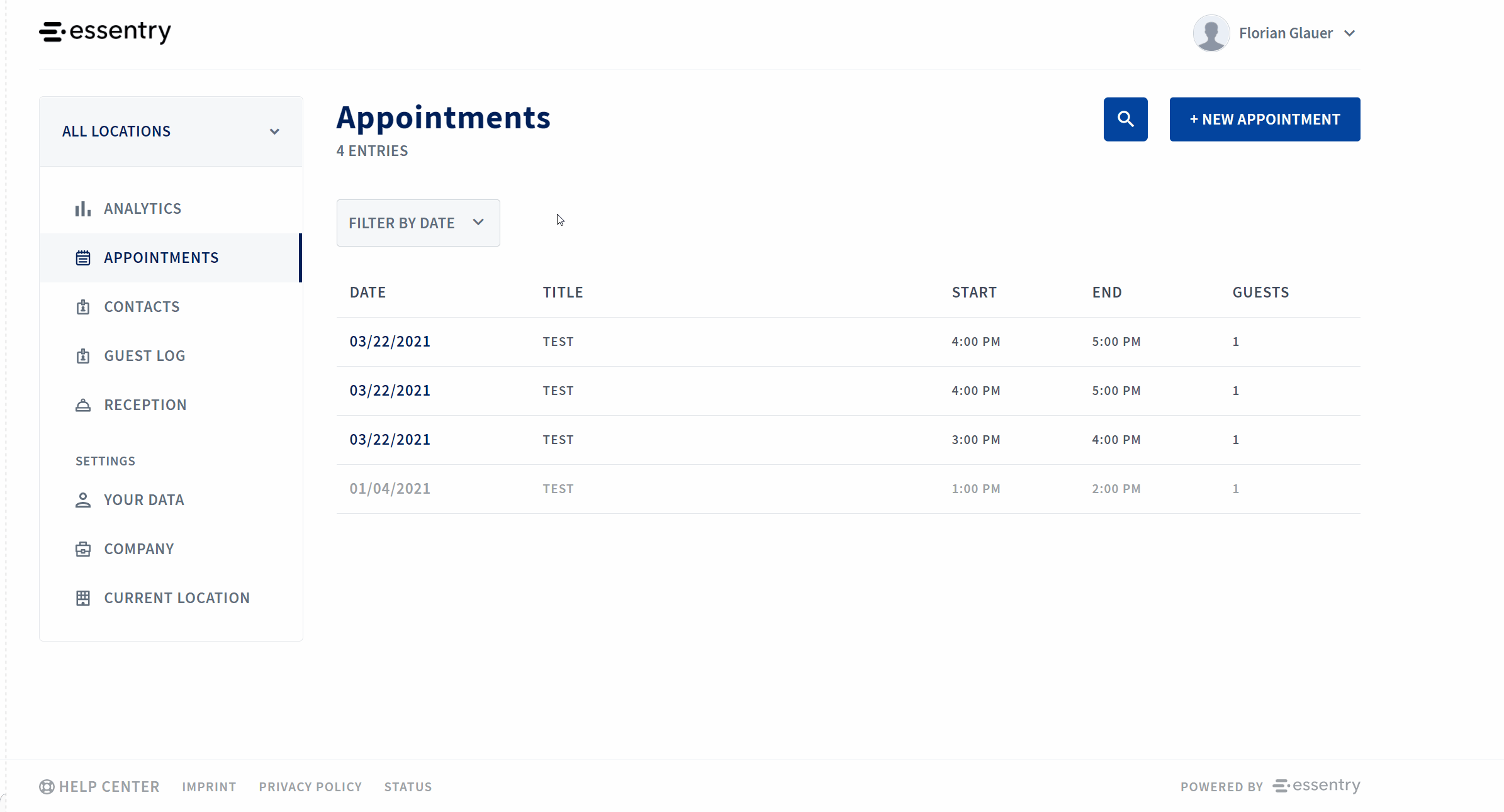 In this detailed view, you can now review all the fields of the appointment and use the buttons next to each field to update the according to data.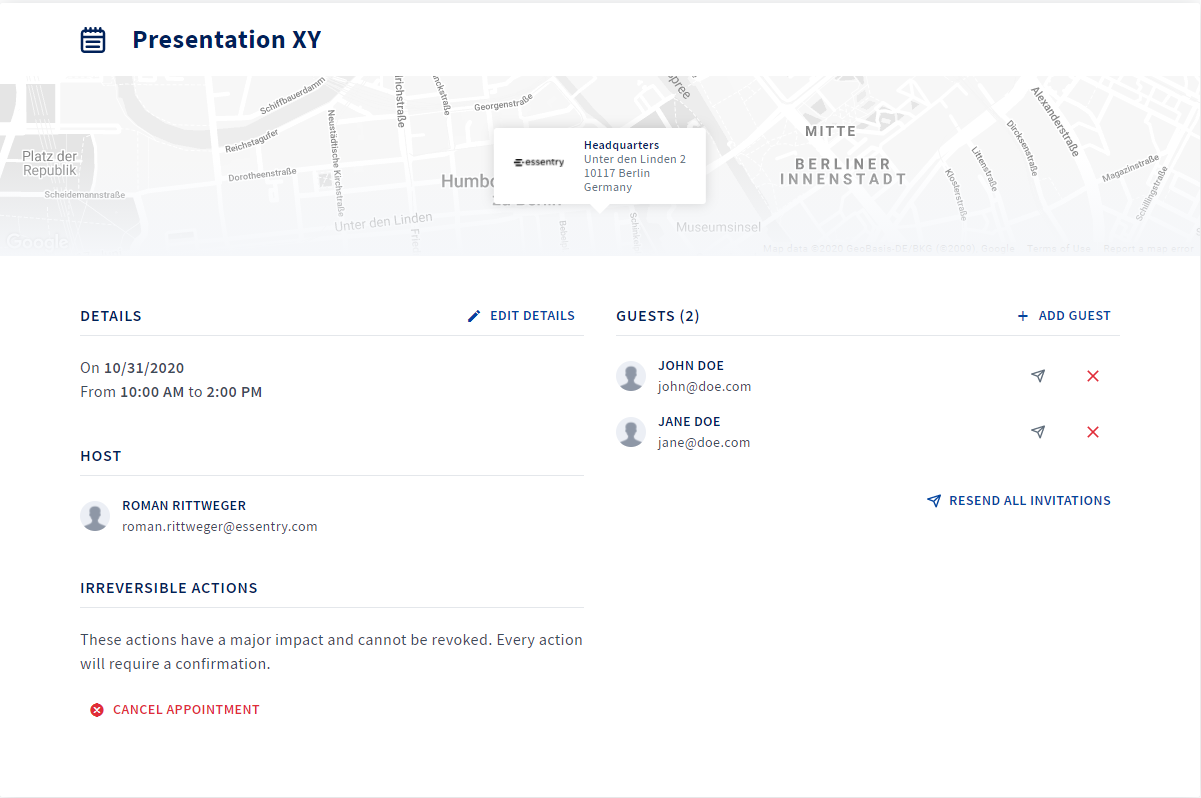 How can I change the name, time or date?
To change any details like the name, description, time or date of an appointment, please click the "EDIT DETAILS" button. Any changes will automatically be sent out via email to all of the guests.

How to invite/uninvite guests?
You can also invite additional guests or uninvite previously invited guests.

To invite additional guests, please click the "ADD GUEST" button. On the new page, you can select all the guests which you would like to invite. Every new guest will automatically receive an invitation email.
To uninvite a guest, please click the red "x" button next to the guest and confirm it in the upcoming popup. The guest will automatically receive an email informing them about the cancellation of the event.
You can also resend invitation emails to either one or all guests on the guest list. Use the paper plane button next to each guest or click the "RESEND ALL INVITATIONS" button.
How can I cancel an appointment?
You can also cancel an appointment altogether. When you do so, every invited guest will automatically receive a cancellation email and every invitation becomes invalid. Please note, that this action is irreversible.
If you wish to cancel an appointment, please click the "CANCEL APPOINTMENT" button and confirm this action in the upcoming popup.

Updated