When your guests arrive, you will receive a notification via email. Depending on your email settings, you might not get notified right away and miss this notification. For this case, essentry provides alternative channels to notify you about such events.
One such channel is Slack. If your company is using Slack for internal communication, you can also connect it with essentry and receive notifications directly in Slack.
You can also connect multiple Slack accounts with your essentry account. That way, every Slack account will receive notifications for the guests of your essentry account.
One-time integration set-up
Log into the essentry Dashboard. Then click on "YOUR DATA" and "INTEGRATIONS" in the navigation on the left side of the page.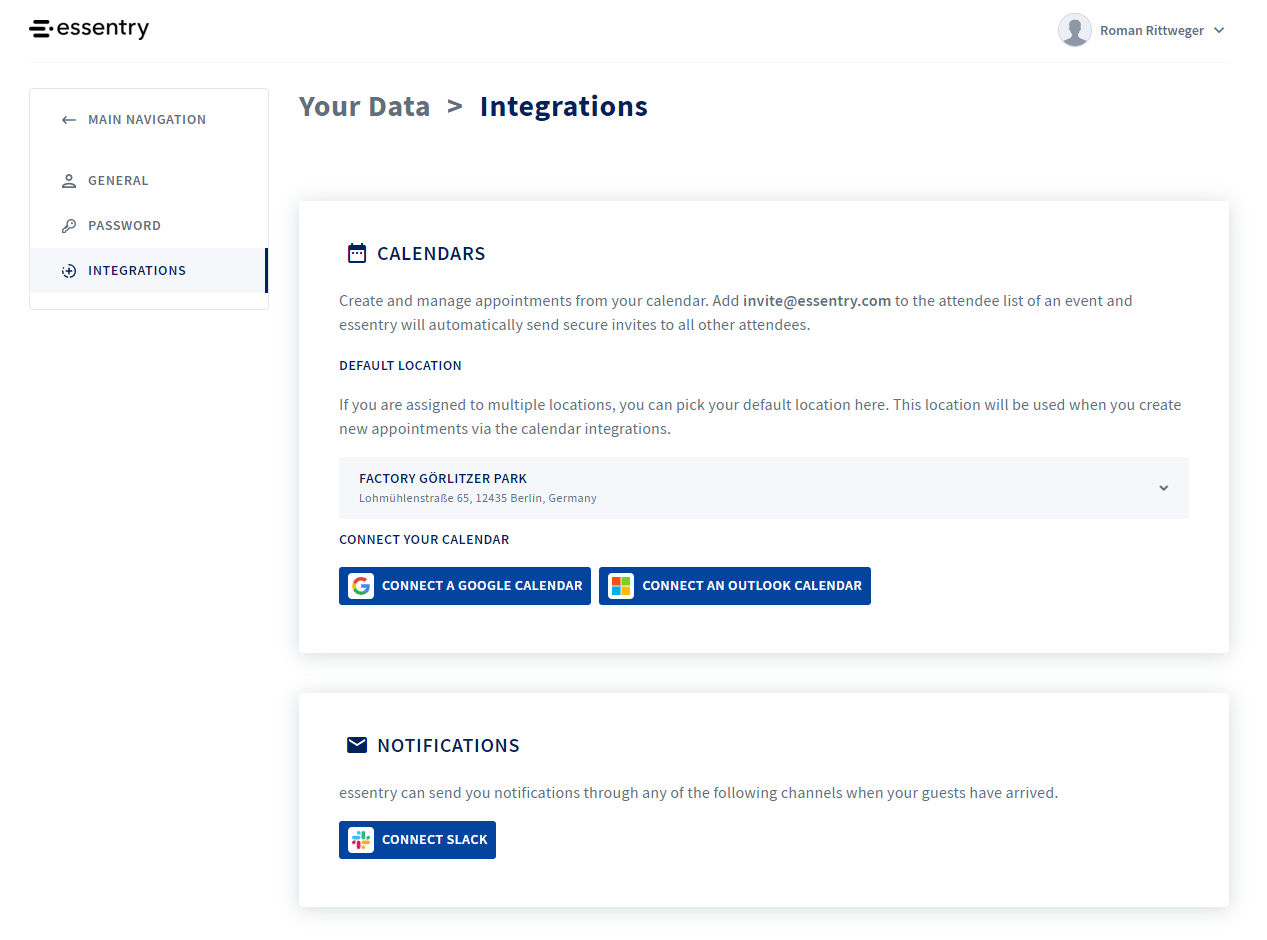 On the new page, you can see all integrations and the status of each.
Please click the "Connect Slack" button in the "notifications" area.

You will be redirected to Slack and have to log in with your Slack credentials if you aren't logged in already. Slack will then request permission for essentry to access your company's Slack workspace. Please authorize this request.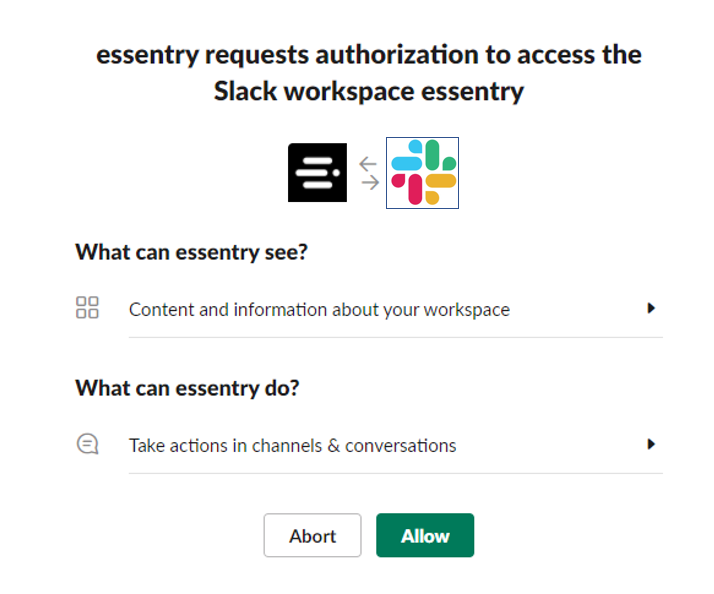 You will be redirected back to the essentry Dashboard and the Slack integration is shown as connected. Here, you can also disconnect the integration again.

Additionally, you will also receive a Slack message as confirmation from the essentry Bot. This bot will also send you notifications in the future.
Updated