As soon as you create an appointment using essentry and invite guests, essentry will automatically send out invitations to those guests. The structure of the invitation, which is sent to your guests via email, is always the same and the data is based on your appointment. On this page you can see how the data is displayed.
Subject of the email
The subject of the email is based on the name of your appointment. Since the email is not only an invitation but also a digital ticket for the appointment, the subject for each appointment states this purpose. The resulting subject is: Your ticket for: Name of your appointment.
Content of the email
The email contains information about the appointment, you as the host and your company. Furthermore it also shows the QR code needed for the check-in and an iCal attachment to export the appointment to a calendar.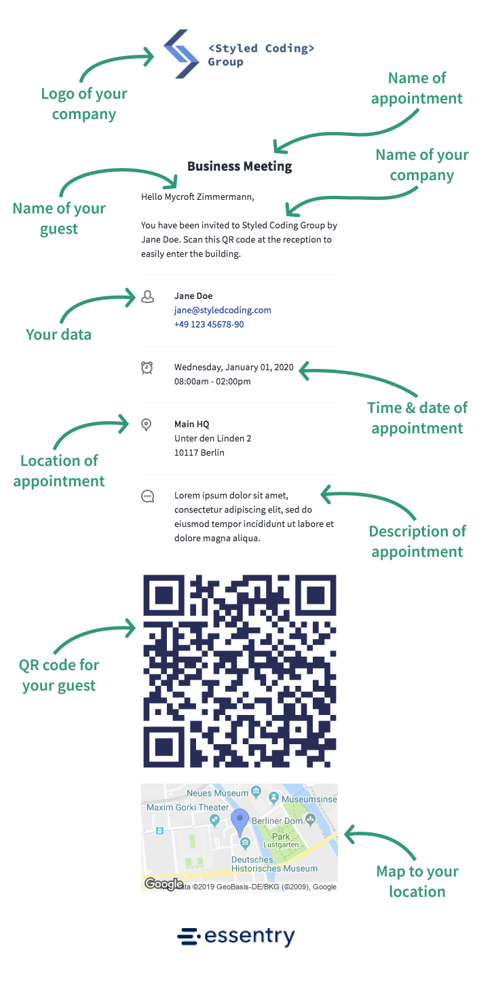 Updated