Prerequisite for this step is the successful activation of Azure Active Directory (Azure AD) authorizations, which is described in this article:
Once you have confirmed the permissions as described in the article referred to above, you will see the window for connecting the Azure AD groups in the menu Settings > Company > Integrations: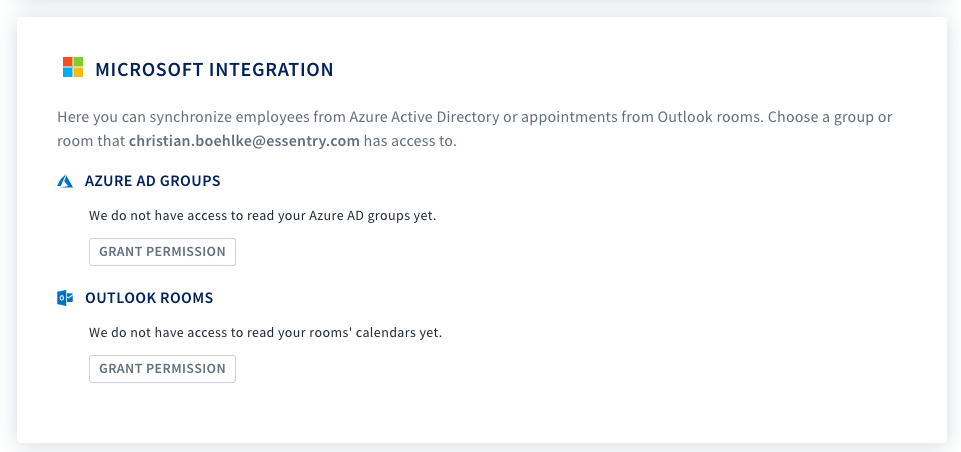 Under "Azure AD Groups" click on "Grant Permission" which will take you back to the Microsoft Login page: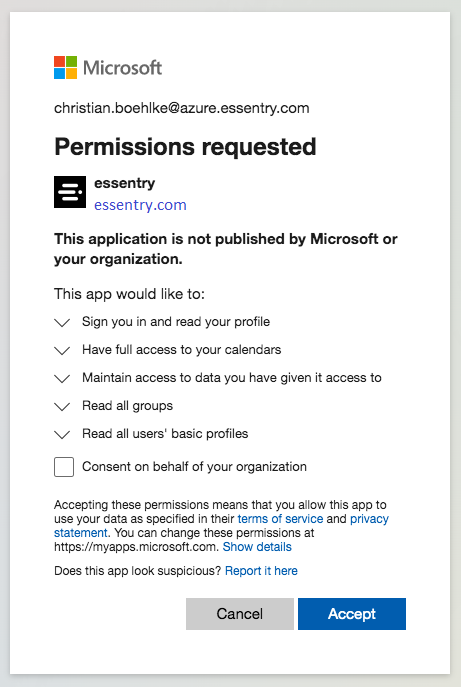 If you have granted permission to read groups and users, you can now select a group for synchronization. Click on "Add Azure AD Group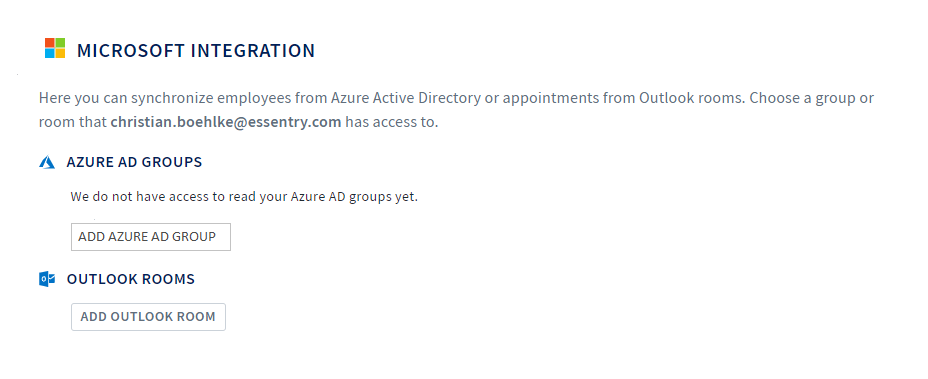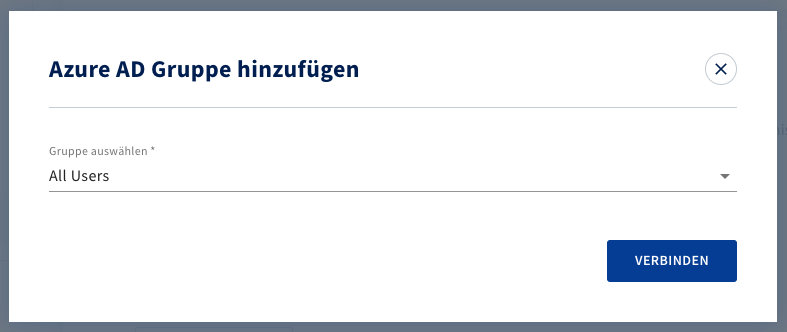 You can select any number of groups for synchronization. Once you have done so, all users within them will be synchronized and kept in sync, even if you make a change in AzureAD. Groups can also be synchronized manually: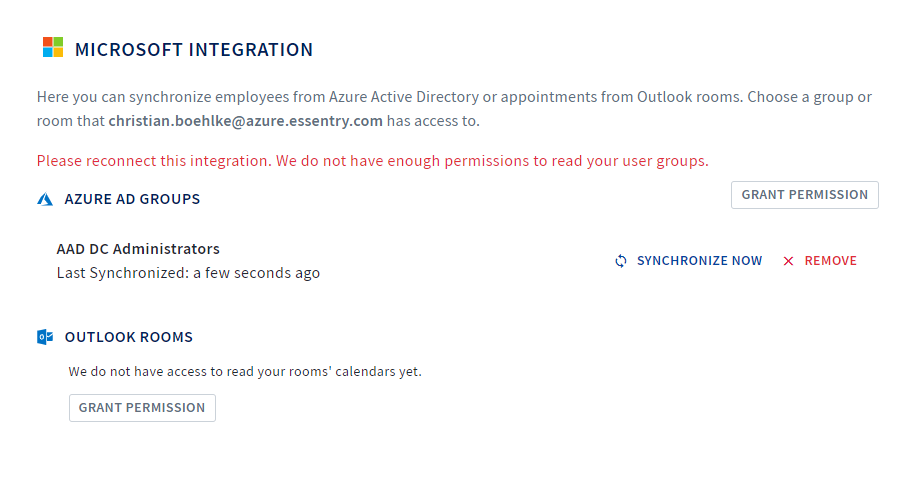 If you navigate to Settings > Company > Employees, you can now see a new employee. The user is marked by an AzureAD icon and can only be edited via AzureAD (not via essentry). Only new user roles can be added via the essentry dashboard.

Updated