At check-in, the visitor can be presented with various user-defined documents (e.g. safety information, NDAs, house rules, etc.), which he/she must then read and sign.
In this article we show you how to upload and manage these documents.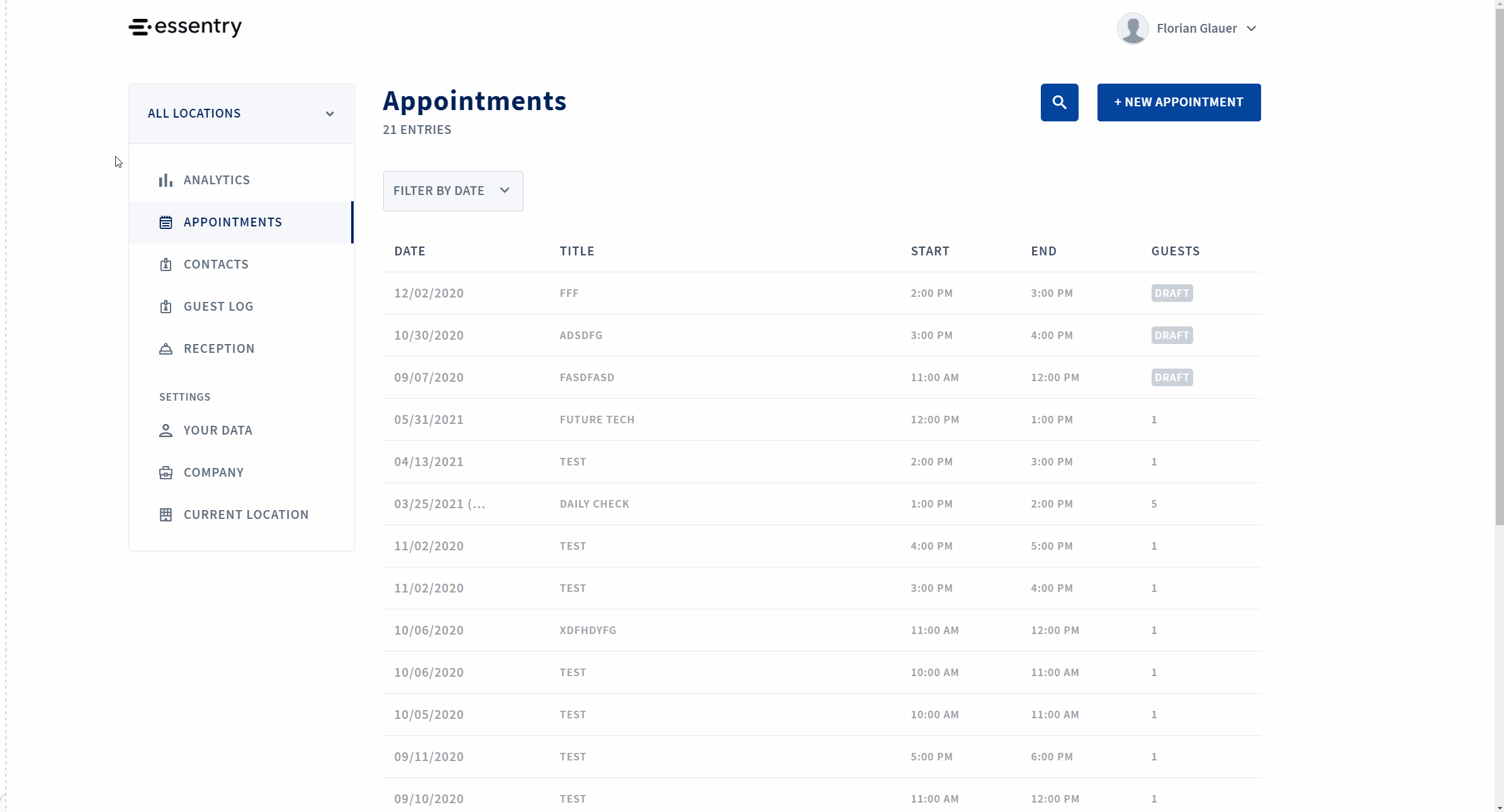 Open "Company">"Compliance" in the left menu bar of the dashboard
With "Add new compliance document" you can start the creation of a new document.

Please define a unique name for the document, as it will be visible to all administrators at the different locations. We recommend the following naming:
Location_Language_Document_Name
The following document types are available for selection:

Static documents: A series of images with arbitrary content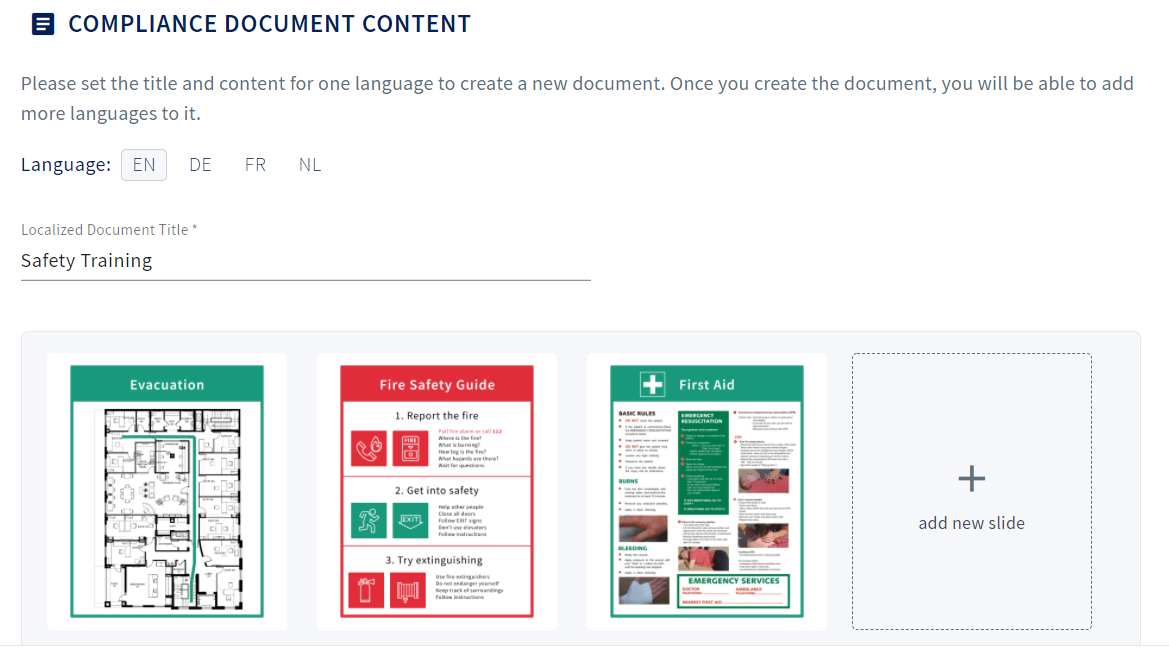 Documents to sign: pure text documents that the visitor has to sign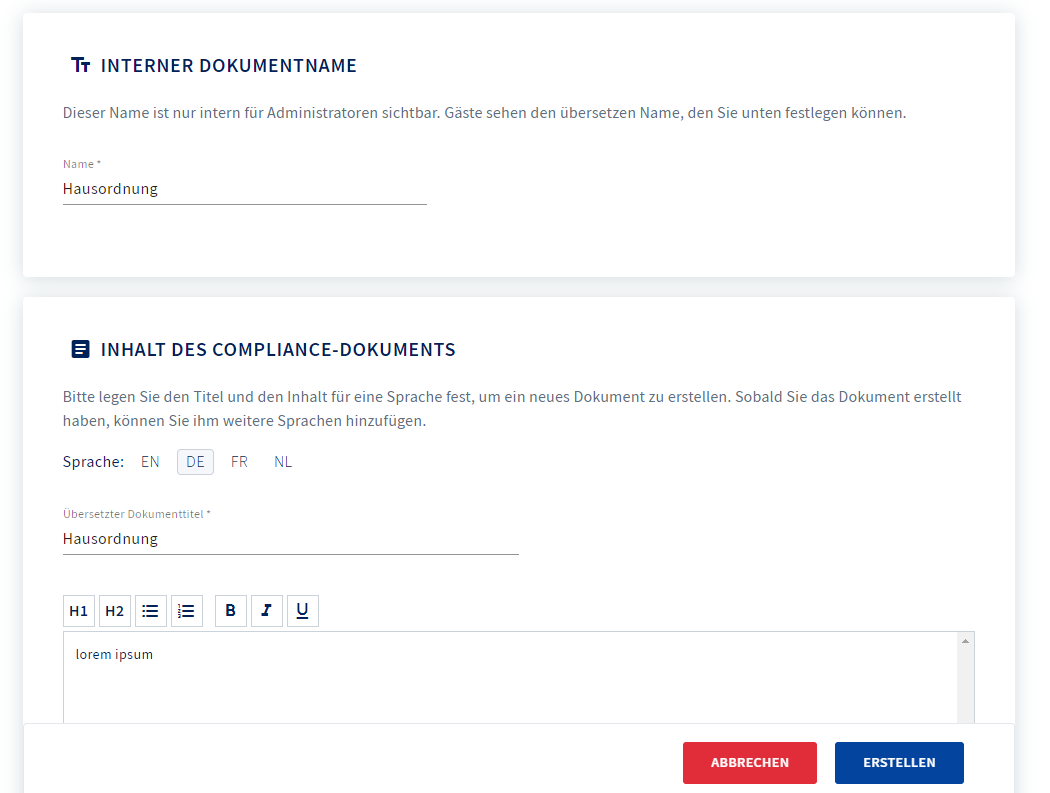 Quiz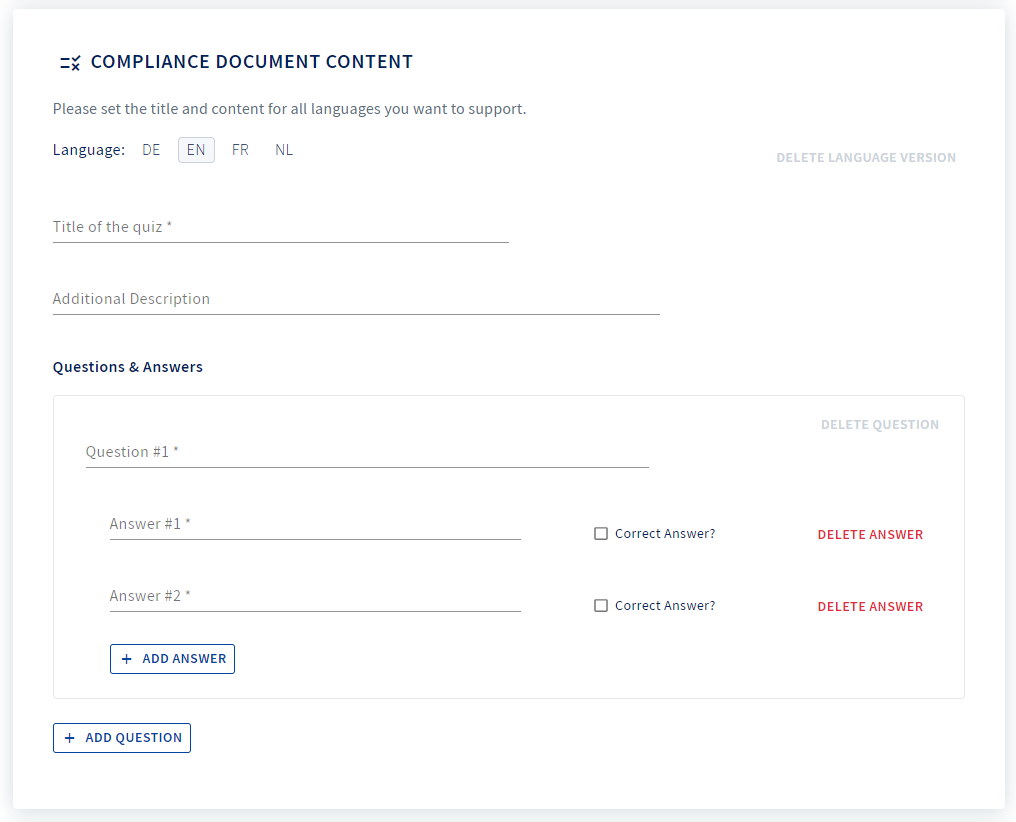 Additionally, all compliance documents can be set to display only at the kiosk!

Once the compliance documents have been created, they can be assigned to the different locations of the company according to their use. To do this, first, select the desired location above and then click on "COMPLIANCE". The documents that have been available at the location are now displayed.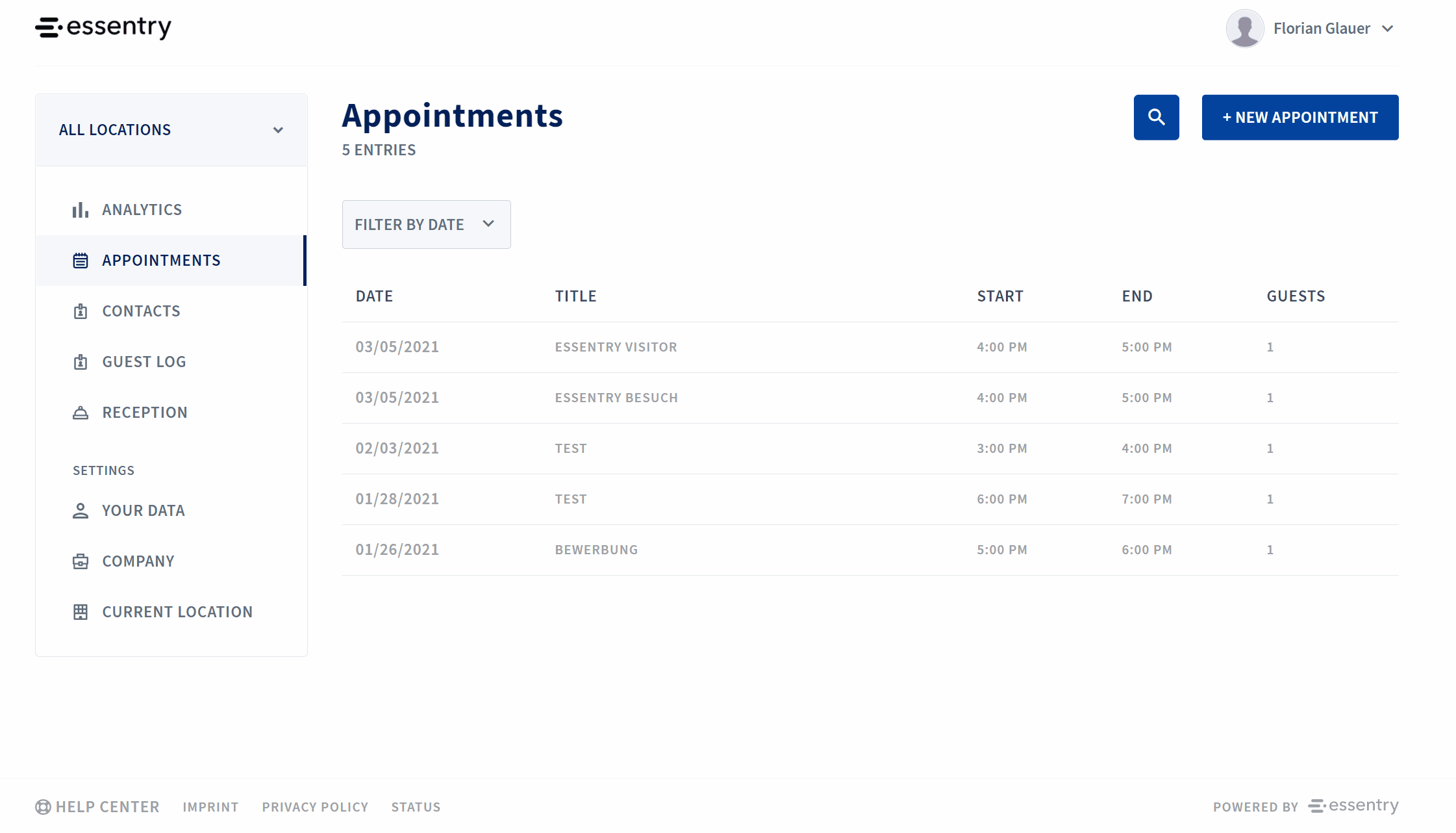 In the bar below the already existing documents, you can now select the other compliance documents to be assigned to the respective location.
By selecting an item, it will be added to the list and will be displayed to the visitors at check-in.
Updated