In this article we will show you how to set the background image of your kiosks. Impress your guests with an individual view of the entrance.
To get to a list of all registered devices, select the menu options "COMPANY">"DEVICES".
Select the kiosk where you want to change the background image (on iPads the background image cannot be changed). By clicking on the pen you can adjust the settings of the device.
Under the category "BACKGROUND PICTURE OF THE DEVICE" you can add a user-defined background image by flipping the switch.
Now you can upload your own image file by clicking on the button, which will be set as a background image for the kiosk.
Please note the following:
The uploaded image must be exactly 1080x1920px
The file must be in ".png" format
The company logo must be inserted into the image in advance. This allows you to freely choose where the logo appears on the image
After setting the background image, it is recommended to test the function live on the kiosk and to contact essentry support in case of problems
This background image setting is only valid for the selected kiosk and must be adjusted individually for each kiosk
It is also possible to display the created background image as it will be displayed on the kiosk. For this purpose, only the option "PREVIEW" must be selected.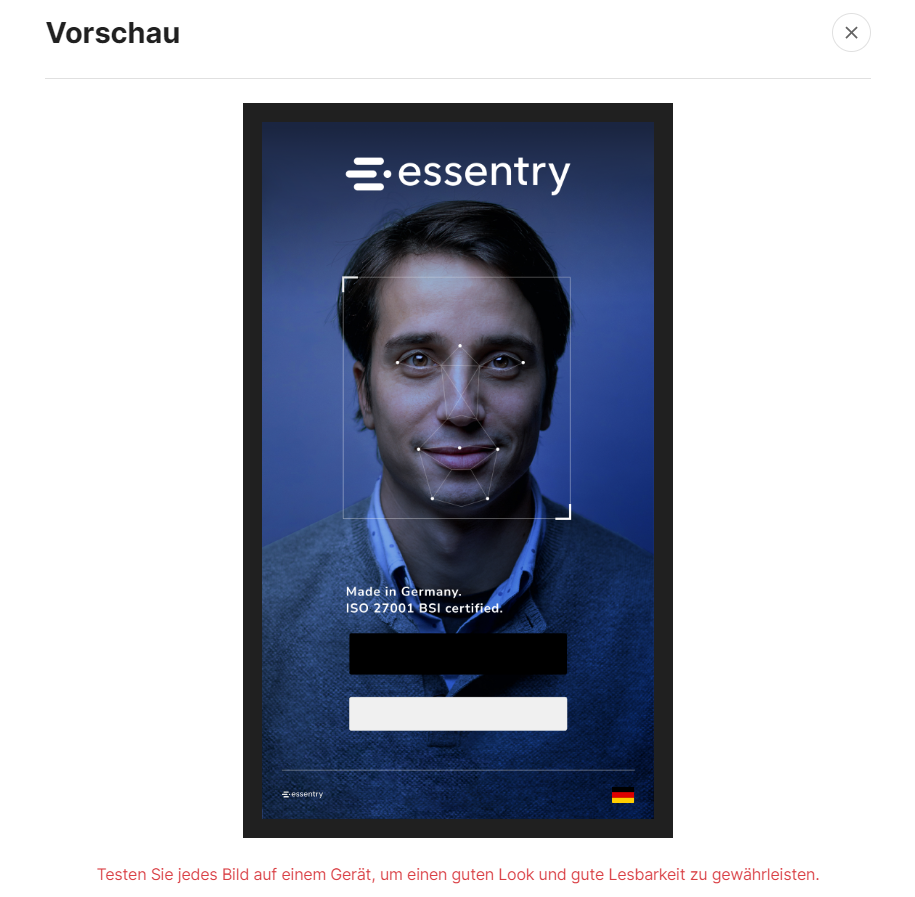 To delete or change the background clicking the red "X" and upload a new one.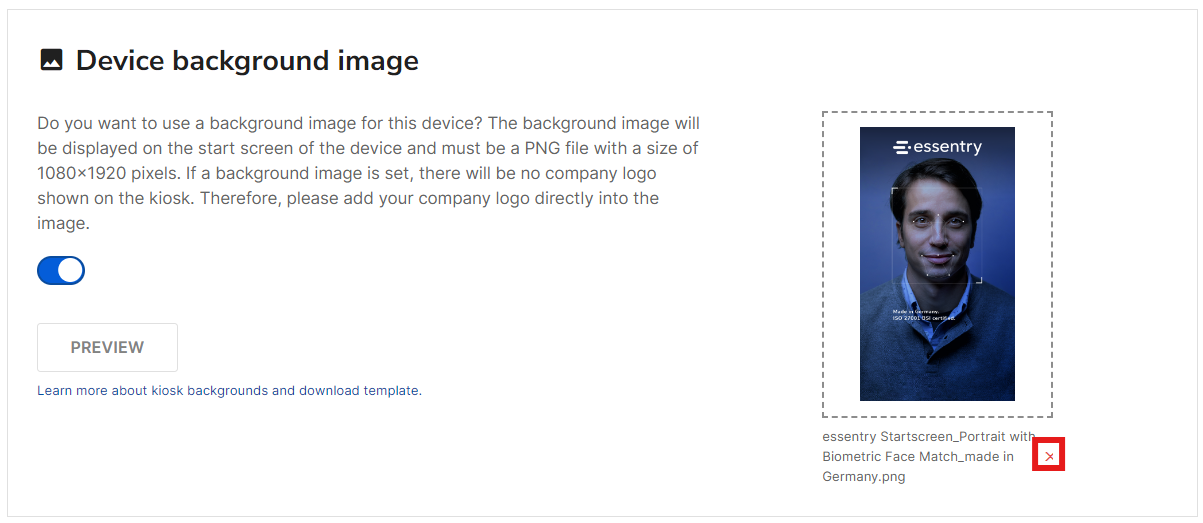 Updated