Under "Company" > "Monitoring" you will find the settings for defining rules for device maintenance. Rules are used for problem detection and rectification. They can be used to notify the appropriate contacts of various warnings and/or errors.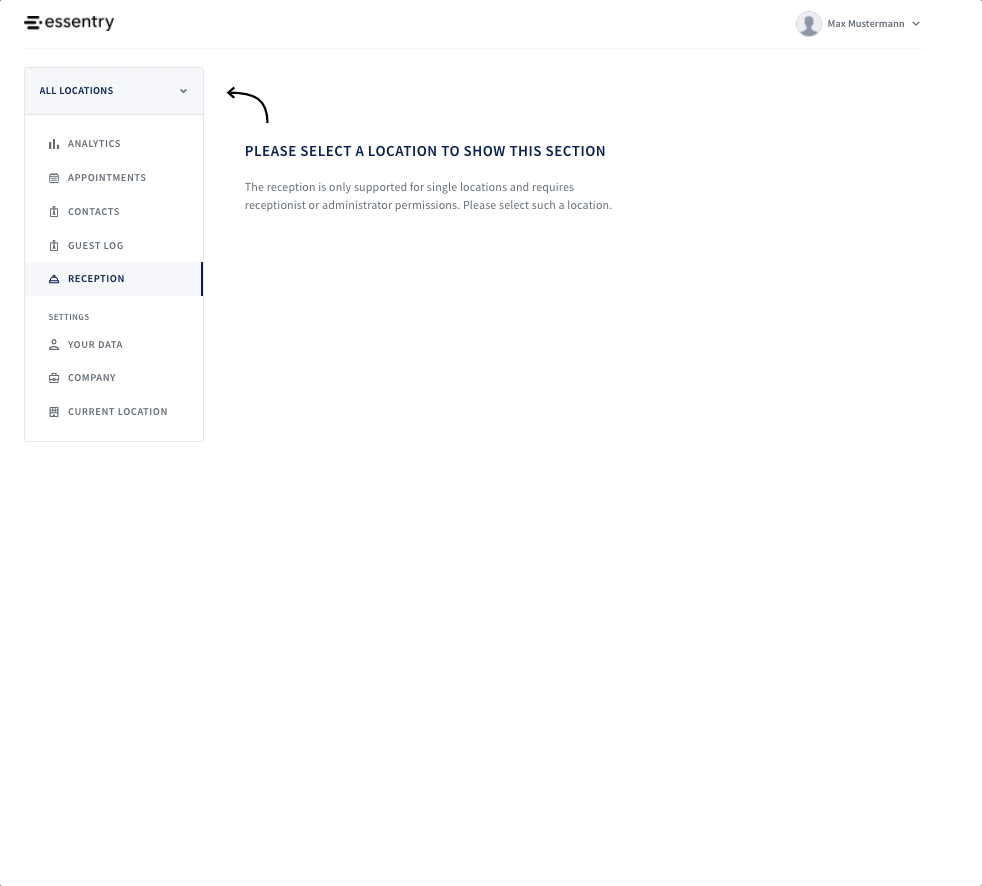 However, these notifications can only be created and managed by Super Admins. Local admins can only see the errors of their assigned locations.
Under "Current Errors & Warnings" you will find the corresponding table with the current errors and warnings. You can find more information on this in the following article.
To create a new rule or manage the existing rules, press the "Create new rule" button at the bottom right.
First, define a unique rule name so that the rule function is clearly recognizable for all admins.

"Alarm type" defines which incident triggers the rule. One or more types can be selected here. Attention: The rule is triggered when one of the activated alarm types occurs.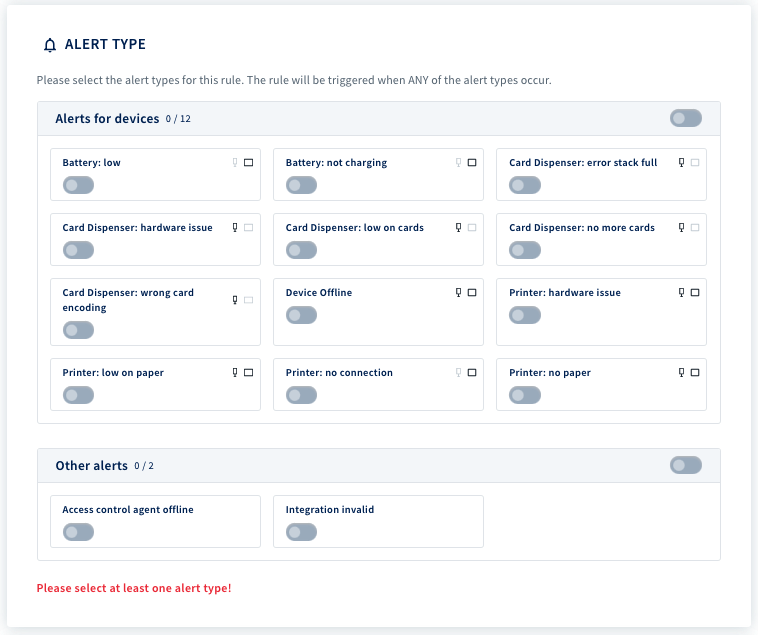 In the following step, the appropriate locations and/or inputs are specified under the heading "Locations & Inputs". In the case of a location selection, the rule is applied to all units at a location. If you have different contact persons at the entrances, select the corresponding entrance. If you select a location, all inputs created in the future for this location will also be added automatically.

Under the heading "Notification targets", the recipient who will be notified by email in the event of an alarm is set. Employee profiles or email addresses can be specified for this purpose. However, staff members are preferable, as the email address changes automatically when the staff member is replaced. Email addresses are more suitable for ticket systems that are not registered as employees. (entrance@my-ticketsystem.de).

After the rule has been created, you can easily deactivate, reactivate, or delete it.

Updated