In this article we will show you where to find the contracted privacy settings in the system. These can only be customized by essentry customer support.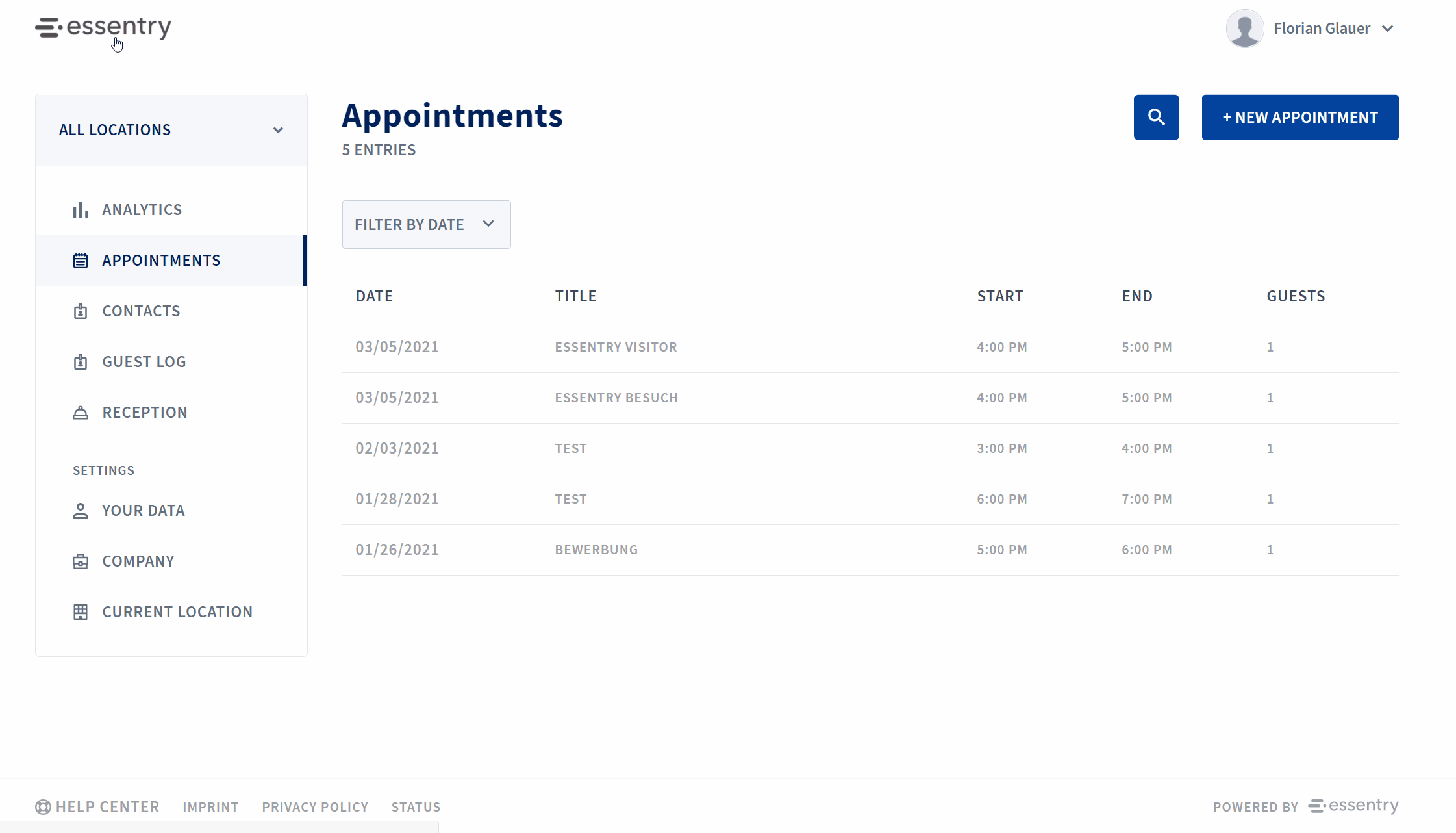 Go to "Company">"Privacy".
To comply with industry regulations and internal policies, essentry helps you to make sure that certain data cannot be deleted before the end of the retention period and that certain data is automatically deleted after the retention period.
Updated