The kiosk consists of 4 essential components, which we would like to introduce to you in this article. The access to the computer, ID scanner, and to the card dispenser/label printer are secured with different keys.
The topmost unit contains the camera, the screen, and the computer, which you reach by lifting the screen (see section "Screen Unit").
Caution: the screen is secured by two screws on the right and left side inside the console accessible with keys.


The middle unit contains the ID scanner and is accessible via the lock on the right side of the kiosk.


In the lower part of the kiosk, you will find the printer including the paper roll and the RFID card dispenser (see section "Printer and RFID card dispenser"). These are also secured with a lock on the right side.


Hidden in the base of the kiosk are the network access and the main power connection. These are secured with a cover and two screws.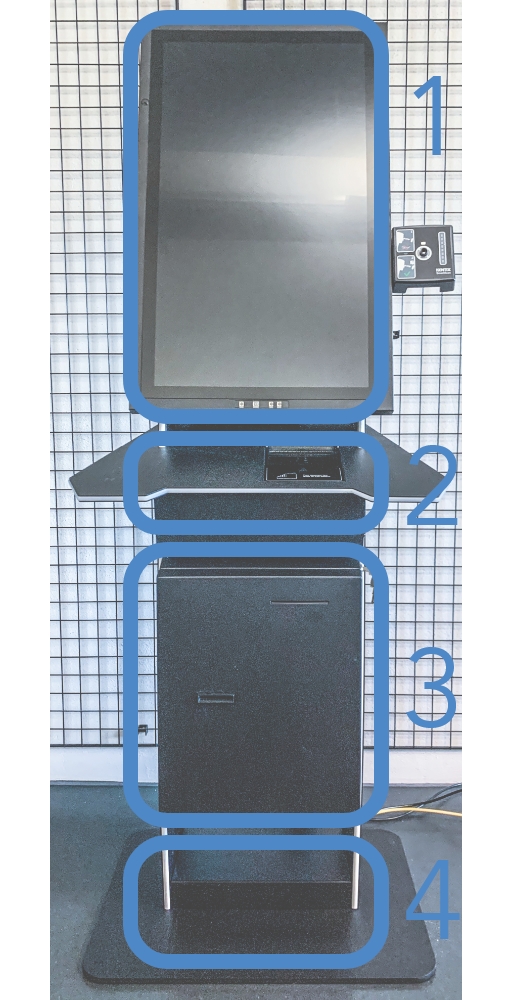 Screen Unit
As soon as you have loosened the two screws in the console on the back of the screen, you can lift the screen at the bottom. Now you have access to all USB ports and the power button (marked area). If our customer support asks you to restart the kiosk, you will have to press and hold this button until the kiosk shuts down. Please press the button again to start the kiosk.
ATTENTION: When finished, please make sure to tighten the screws and close the console.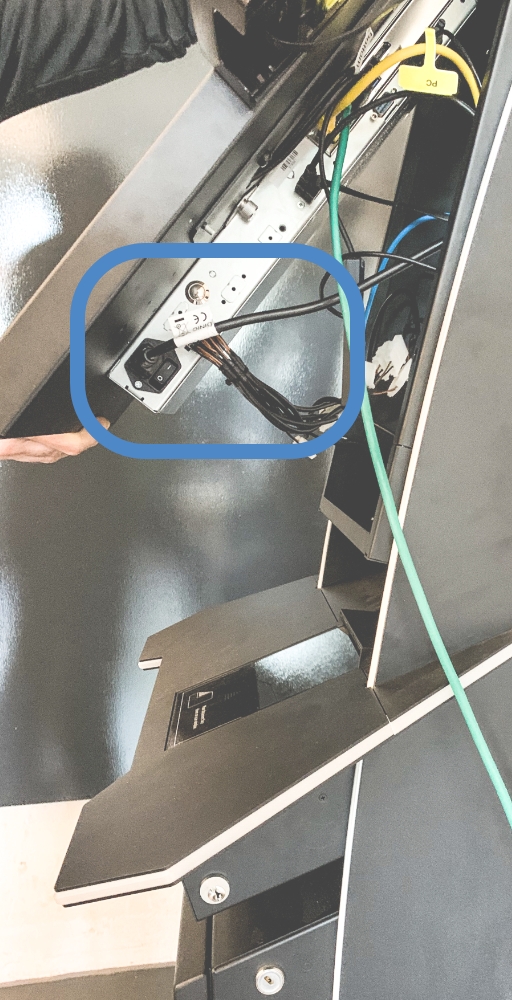 Printer and RFID card dispenser
In the lower console, you will find the container for your RFID cards (left) and the printer's paper roll (right). To change the paper roll, you have to press the green bar in the direction of the arrow. This will open a gap in the printer and you can pull the paper out of the printer. Then please push the printer down again until it locks into place. Now, you can put the new roll on the holder and insert the beginning of the paper into the printer until the printer grabs and pulls the paper in automatically.
ATTENTION: At the first installation, the paper width must be adjusted via the black guide rail! Otherwise, it can lead to a paper jam or unclean printing.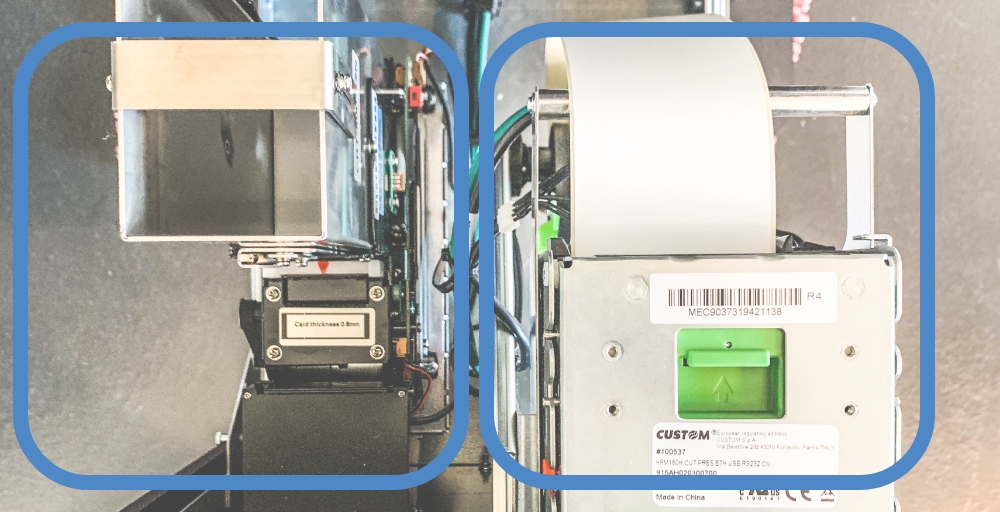 Power supply and LAN-port
In the base, you will find the main power supply and the LAN port for internet access. If the kiosk has a network issue, please check this connection.