This setting allows all your employees to invite guests via Outlook with essentry. No further access to the essentry dashboard is required and the appointment invitation can be made as usual via the Outlook calendar.
Before this setting can be activated, the following steps must be taken:
After you have connected AzureAD to essentry and configured a room resource, you can now unlock the room for essentry in the last step.
To do this, log in as essentry Super Admin and select Settings > Company > Integrations. Now you can start the unlocking process via the option "Outlook Rooms".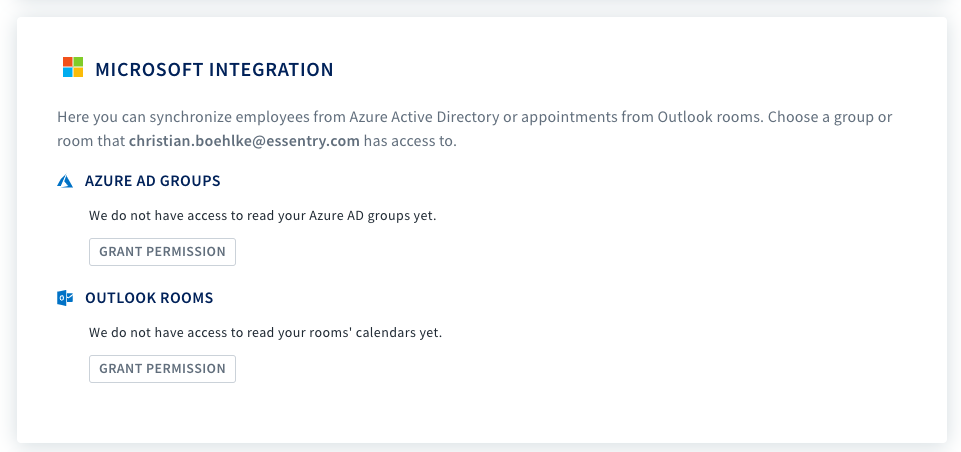 Click on Outlook rooms "Grant permission". The button will take you to a Microsoft login page where you have to log in with an AzureAD administrator.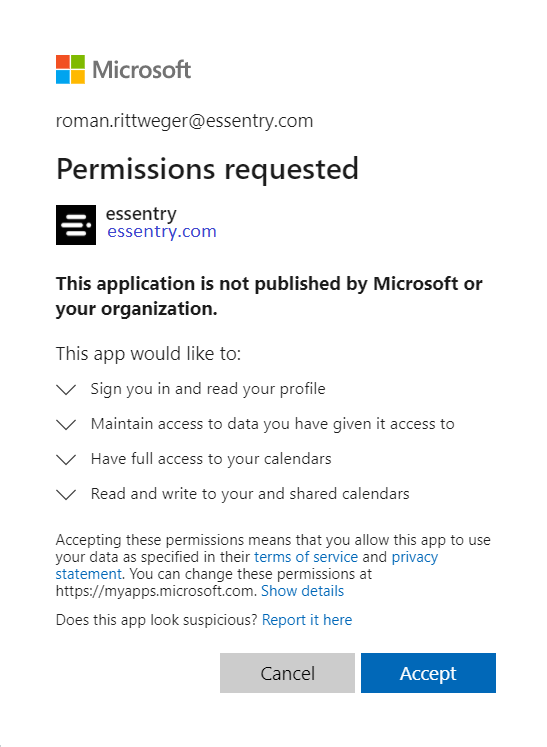 Once you have confirmed the permissions, you will be taken back to essentry where you can now add an "Outlook Room":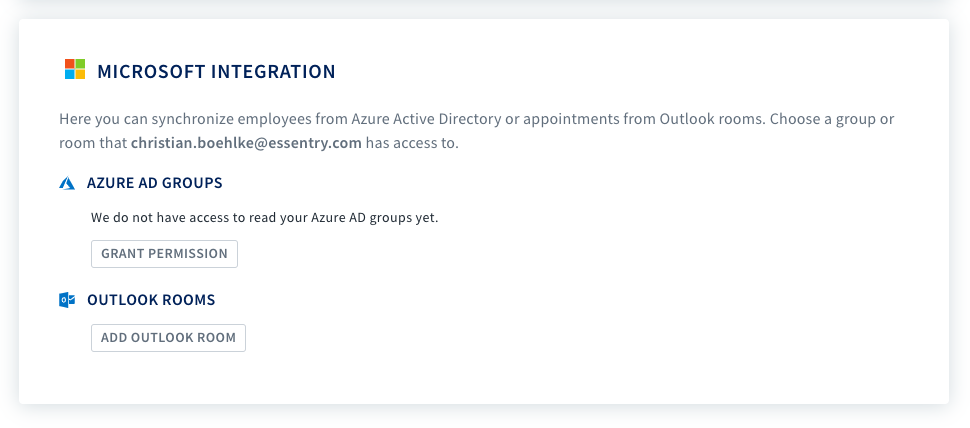 If you have already created a room in Outlook, the appropriate e-mail address will be suggested to you automatically. A detailed description of how to configure the room can be found here.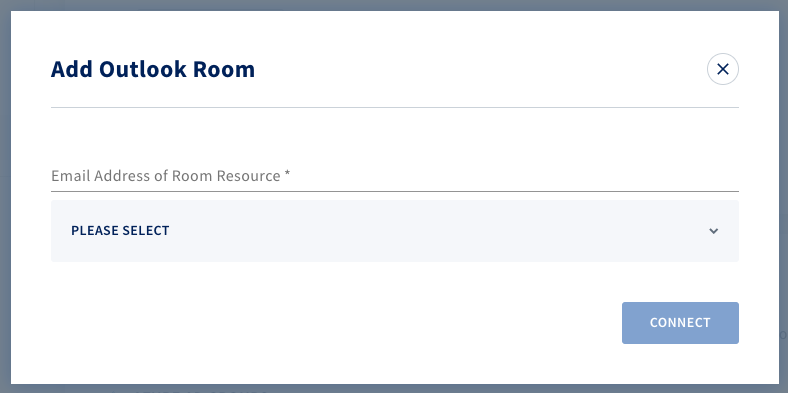 Once you have added the room, it will now appear in your essentry integration and can now be added to an Outlook invitation.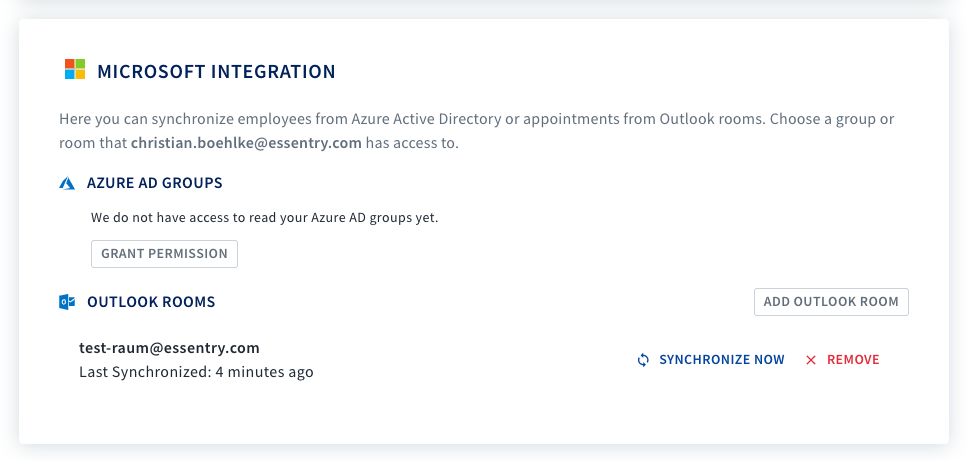 More articles on this topic:
Updated